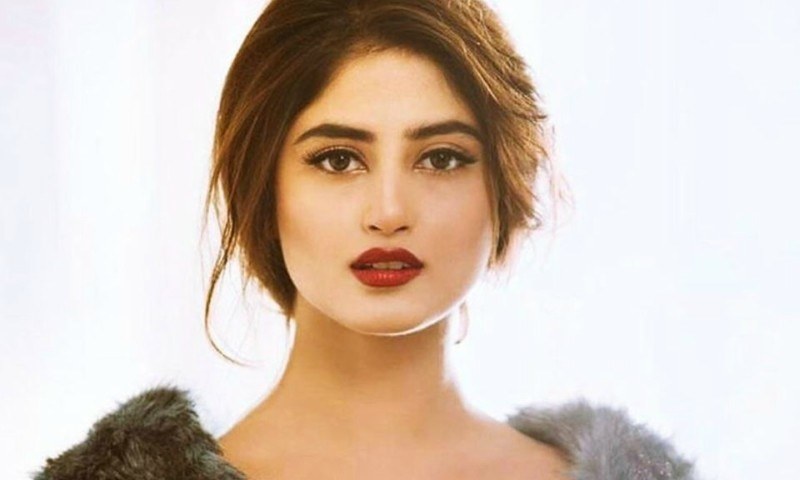 One of the most loved stars in the industry today, without any doubt has to be Sajal Aly, who with her heartfelt performances steals the show every time. Be it Yaqeen Ka Safar or O Rangreza , Sajal is a bundle of talent who sets the screen on fire with her presence. Having also made her Bollywood debut with movie Mom opposite late Sridevi, Sajal even let Bollywood be inspired by her immense talent.
However, the reason why we are talking about Sajal today is because we came across an interview of hers recently for a leading daily where she expressed her disappointment with the Lux Style Awards which took place in Lahore this year.
It seems LSA'18 miffed a lot of actors this year than it could please. Earlier Nauman Ejaz expressed sheer disappointment at the award show and now Sajal Aly believes that these awards have become nothing but a mockery of the industry and its artists.
"I feel like we have gradually gone from treating awards as an evening of celebration of good work and art to ridiculing actors and our industry. I was quite disappointed by the LSA," says the Noor ul Ain star in a recent interview.
Read : "Last night was a sheer disappointment," Nauman Ijaz speaks out on the LSA
Now this is not the first time that an actor has expressed their disappointment with the show, which at one point was controversy free and enjoyed the reputation of being fair.
But what exactly made the actress so upset? Well it had to do with a segment during the show where Sajal was put against Nabila, Urwa, Mawra Hocane as well as Ainy Jafri in the best dressed segment which was hosted by Ahmed Ali But . With the audiences claps determining the winner (which Nabila won by the way ) Sajal was not at all happy with the way things were conducted as she revealed,
"Actors were treated as subjects of humiliation and were used for cheap laughs. I may also sound like I'm ranting, but does no one go over the script and point out whether something is a bit much," asked Sajal.
Read : No matter where I go or what I achieve, no project can be closer to me than 'Mom': Sajal Aly chats with HIP
With us agreeing hundred percent with her, we do feel that any award show should be a night to remember and enjoyed by all and leg pulling is not the way to go about it. Sajal further added, "Not a lot of actors attend the awards in the first place and slowly that number will grow. I know I don't want to be disrespected for the sake of a show's rating. Start treating awards like awards, give respect where it is due and make people feel good that they attended the event. We direly need structure and discipline."
With celebrities now openly condemning the structure of the award show we do hope that the next Lux Style Awards are treated with grace and intelligence so it becomes a night to remember and stars look forward to attending the event rather than giving them a miss.