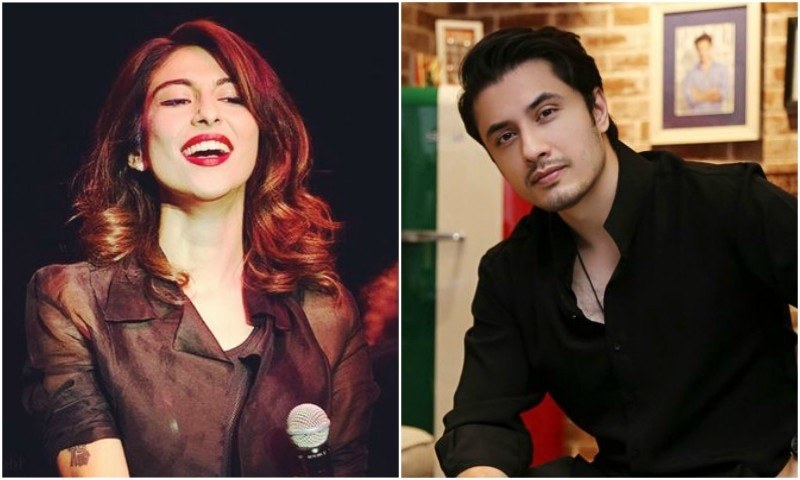 The singer opened up in a Tweet claiming how her conscience will not allow her to stay silent anymore

Meesha Shafi, a woman of passion, of strength and a symbol of an absolutely empowered female, opened up today and has left the nation in a shock. The singer has alleged fellow colleague, superstar singer/actor Ali Zafar of having sexually harassed her, in a tweet today.
Stating the incidence, Shafi shares, how it has been harder on her to stay silent, even if coming out in the open is hard. The singer mentioned how how her conscience would not allow her to stay silent anymore.
"If this can happen to someone like me, an established artist, then it can happen to any young woman hoping to break into the industry and that concerns me gravely," said Meesha.
'Yaar Mere' By Meesha Shafi Disappoints
Adding further, the singer went on to state how this was not an incident dated back, but had happened to her as a mother of two children, "I have been subjected, on more than one occasion, to sexual harassment of a physical nature at the hands of a colleague from my industry: Ali Zafar. These incidences did not happen when I was young, or just entering the industry. This happened to me despite the fact that I am an empowered, accomplished woman who is known for speaking her mind! This happened to me as a mother of two children."
Ali Zafar is one of those Pakistani artists who has never been scandalized throughout his career. And so for Meesha to make such an allegation, it must not only require courage but absolute truth on her part to say what she has said. And if what Meesha says proves to be true, which we believe it is, Ali Zafar, should prepare to step down from being the nation's favorite superstar and role model for the youth!
However, in a recent turn of events, Ali Zafar has given a statement denying all allegations put forward by Meesha Shafi. Zafar also states that he will be seeking to address the issue through proper courts of law, which we believe is a rather mature choice, than addressing the issue on social media.