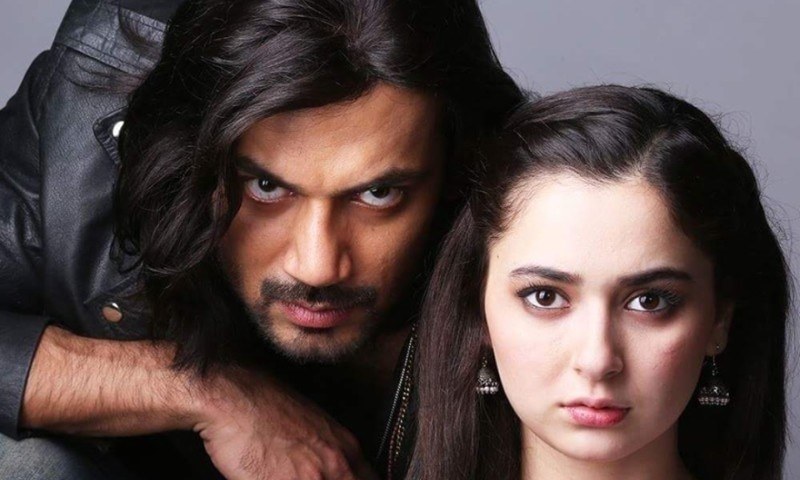 Acting wise, Hania Aamir definitely steals the show with her brilliant performance and her amazing screen presence
Written by Hashim Nadeem and directed by Ali Hassan, Visaal is a new outing by the Big Bang Entertainment after the success of Aisi Hai Tanhai. Four episodes in, the drama has had a convincing start with some intriguing characters, interesting twists and mixed up identities that has piqued my curiosity and certainly of the audiences as well. The story revolves around a con man named Akram who makes a living conning people. Pari (Hani Aamir) a simple girl who lives with her father Shabbir (Tauqeer Nasir), her friend Naheed (Saboor Aly) who is the daughter of Maulvi Ghufran (Firdous Jamal) and Taimoor (Agha Mustafa) who is Shabbir's boss. It will be interesting to see how things develop further given the current scenario.
Shabbir is an overprotective single father and his friend Maulvi Ghufran is the muezzin at the local Masjid. Akram, imposes as a simple guy from Multan looking for a means of living, and meets Maulvi Ghufran for purpose of conning, but a chance meeting with Pari at Maulvi's house brings all his plans to a halt. Akram falls in love with Pari at first sight and even proposes to Maulvi asking for his daughter, thinking that Pari is Maulvi's daughter since he met her at the Maulvi's house. Akram has no idea that Maulvi's daughter is actually Naheed, thus creating the misunderstandings. Maulvi Ghufran gives heed to Akram's proposal, but does want to make sure that an adult from Akram's family brings forth the proposal formally. He voices his concern and asks Akram to meet with an elder from his household. Akram, decides to asks a friend to act as his older brother, embarks on the train to Multan to find a woman to fit the role of a "bhabi" who can then propose to Maulvi formally.
On the other hand, Taimoor encountered Pari when her father Shabbir was beaten up at some protests at the train station. Pari, very courageously calls out to Taimoor and lashes out at him, while Taimoor falls helplessly in love with her. A few more meetings, an apology from Pari, conversations about Pari's dreams of getting further education and making it big and some books exchanged via father Shabbir, cause Pari to start falling for Taimoor as well.
Although the story is still in the initial stages, the narrative has been quite gripping thus far with enough "happenings" to keep the viewer engrossed. It is well directed with well executed scenes and the beautiful locations add an aesthetic charm to the play. Till now, the focus has been on Pari's life, her ambitions and goals, but I do hope that the writer will give us more background on Akram and Taimoor in the upcoming episodes. Akram's character is especially intriguing and It would be nice to see it explored in detail.
Acting wise, Hania Aamir definitely steals the show with her brilliant performance and her amazing screen presence. It is my first time seeing her act, and I am very impressed! Saboor Aly as Naheed is excellent too and she has awesome chemistry with Hania. Agha Mustafa as Taimoor does justice to his role and I have to admit I like him better with Hania compared to Zahid Ahmed. The weakest link is definitely Zahid Ahmed, whose "look" for the drama as the felon is spot-on, even getting the "roguish" mannerisms correct, but he has not been able to bring a vulnerability that could have brought an appealing charm to his character that is otherwise missing.
'Visaal' Episode I In Review: Hania Aamir Rules The Screen With Her Mesmerizing Performance
Pari tries to convice Naheed initially to marry Akran to evade her other potential suitor: the tobacco chewing stained teeth cousin, even though Naheed is clearly not interested in Akram, and neither does Pari think highly of him. Pari is devising a plan to help escape Naheed escape the marriage while Akram is executing a plan to marry her thinking she is Pari. Will Akram marry Naheed or will he find out the truth before the nikah? How will things play out between Taimoor and Pari? It will be interesting to see how the story will unfold in the upcoming episodes. If you are just as curious as me, tune into ARY every Wednesday and watch Visaal.