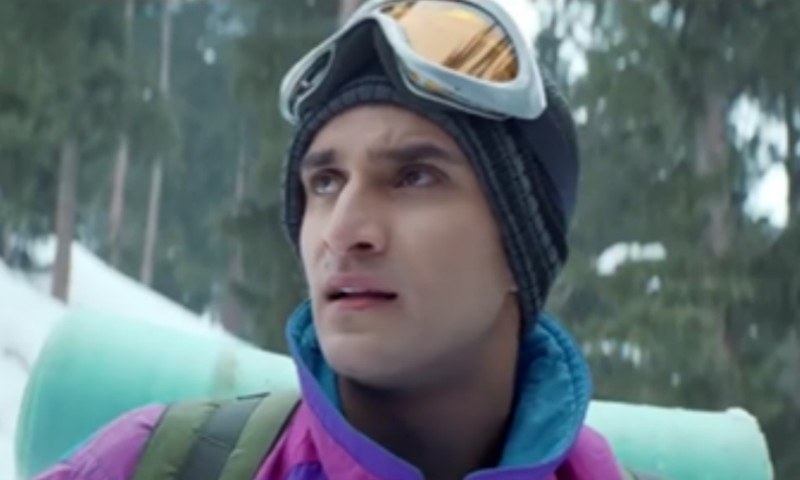 The silent competition between Ahad and Hania Aamir's characters is something to watch out for!

Parwaaz Hai Junoon is one film that has kept us hooked since its announcement. We're not only excited for its amazing star cast but also because of the tribute it offers to the resilient Pakistan Air Force. Earlier we witnessed Hamza Ali Abbasi setting the screen on fire as a fighter pilot for the air force and now the second teaser shows the courageous younger cadets of the force.
Featuring Hania Aamir, Ahad Raza Mir and Syed Shafaat Ali, the second teaser of the film has doubled our anticipation.
Now the reason we have fallen in love with the new teaser as well is because it shows the brilliant capacity of Haseeb Hassan as a director. From the aerial shots to the beautiful valley, he has shot each scene with beautiful precision. Ahad and Hania are shown as cadets under training, ones brimming with passion.
Read : Hamza Ali Abbasi steals the teaser of Parwaaz Hai Junoon as the cool top gun!
Now where we saw Hamza Ali Abbasi as a fighter pilot who loves his country, right there in this we see Ahad Raza Mir and Hania Aamir as cadets willing to learn the craft at hand. Ahad is resilient and focused, Hania, a bit coy. Syed Shafaat Ali brings comic relief to the chilling ice-capped valleys. Even though Hania has no dialogues in the teaser, her facial expressions are enough to tell us that she will be someone to watch out for along with Ahad once the movie releases this Eid ul Fitr 2018.
This amazing production by Momina and Duraid Films definitely looks something to watch out for. We're in love with the teasers and eagerly anticipating the upcoming film.