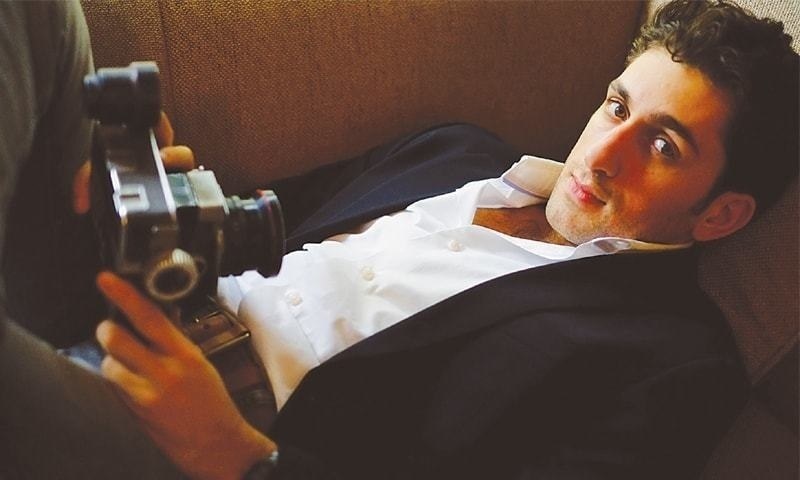 'Zara Noor Abbas has an eagerness to learn and she listens which is not common these days' Shaz on his new co-star
Shaz Khan is one actor who never fails to impress, be it Moor , Dobara Phir Se or his much loved drama Yaqeen Ka Safar where he played Barrister Daniyal Khan. With his next movie Parwaaz Hai Junoon all set for release, he announced via social media that he is now busy shooting for an upcoming drama titled Lamhe
We were naturally excited and decided to get in touch with Shaz to know more and this is what he shared with us,
'Well it's a drama called Lamhe and I play the character of a man called Hashir, a modern westerner who was sent away as a kid to be with his grandmother in London because of the murder of his father and now years later he returns to Pakistan and comes face to face with his eastern identity'.
The drama is directed by Amna Nawaz Khan and besides Shaz, it also has Zara Noor Abbas. She plays the a caretaker for Hashir's house!
Read : Shaz Khan is all set to play a pilot in 'Parwaaz Hay Junoon'
But what exactly drew Shaz towards the script was our next question,
'Sometimes you can't place it on anything but a feeling and I just liked the character and felt I could bring something unique to it'.
But has Shaz got another drama coming up?
'No more dramas for now. After the release of Parwaaz Hai Junoon, I'll be back to my martial arts training for a sports drama film I have written that will go in production this fall'.
We asked him about his work experience with Zara Noor Abbas, and he had this to say,
'A pleasure, we just started but she has an eagerness to learn and she listens which is not common these days but for an actor it separates the good from the mediocre'
This is a Momina Duraid Production, and we look forward to watching Shaz Khan shine bright on the small as well as the big screen really soon!