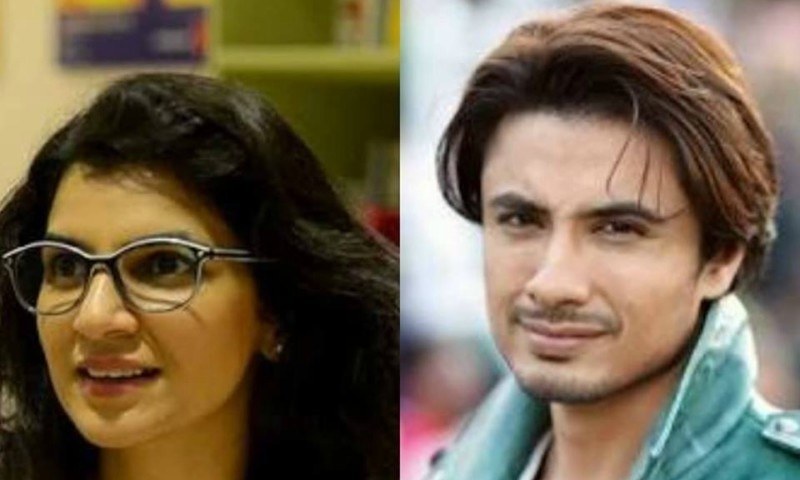 Aysha claims, Fazli did nothing to protect her while she was harassed at his law firm,by an employee, in Lahore

Ever since Meesha Shafi came out in the open with how Ali Zafar had sexually harassed her, there have been mixed reviews and comments from within and outside the industry. People have been divided upon the entire issue, where there are celebs supporting Ali Zafar, allegations have been coming in from various sources against him as well.
Because the matters are now in the court, Meesha and Ali both have had their legal counsels sorted. Shafi is being represented by Pansota and Nighat Dad as her counsels while Ali Zafar has his father in law, Ali Sibtain Fazli representing him.
And now, in a recent turn of events, we have another allegation being hurled at the Fazli's law firm. A Lahore based lawyer, Aysha Raja, has accused Ali Sibtain Fazli's law firm of sexual misconduct several years ago and mentions specifically how Fazli did nothing to help or support her back then!
Now the reason why lawyer and owner of a famous book store in Lahore, called, The Last Words, Aysha, decided to come forward with her story happens to be quite an intriguing one. According to her op-ed piece published in Daily Times, Aysha stated how Fazli, who is now defending his son in law, did absolutely nothing to help her during her distress.
Read : Things Get Ugly As The Meesha Shafi-Ali Zafar Feud Reach Court
With her stressing on why more and more elite men fully vested in the failure of the #MeToo movement in Pakistan, Aysha wrote,
"I myself spent half my 20's in employment in London and the other half in Lahore. Of the three positions I held in Lahore, I was sexually harassed at two. In London, not once. My career as a lawyer in Lahore was severely disrupted when I was forced out of my place of employment after relentless sexual harassment. My then boss, Ali Sibtain Fazli, failed to take any steps to protect me from the unwanted attention of an associate at the firm, and after a particularly harrowing incident, my husband intervened, telling Mr Fazli how he let me down and escorted me out of the office, never to return. I have never spoken to that associate again, and it makes me furious to this day that my career suffered for his misbehavior."
With even Sanam Saeed saying how these movements need to be supported and victims encouraged to speak out instead of telling them to be quite, Aysha thought her incident would have had some impact on her ex boss as she further wrote,
"I forgave Mr Fazli (which in retrospect he never actually sought), under the assumption that the incident had left an impact. His recent decision to represent Ali Zafar — his son in law- in a defamation case against Meesha makes me suspect I was mistaken in my assumption."
With Ali Zafar having sent Meesha Shafi a legal notice of Rs. 10 million, based on defamation through his lawyer Ali Sibtain Fazli, where he has asked Shafi to take her accusations back and publicly apologize or prove it in a court of law.
With everyone's interest very much vested in the case lets see how long will it take for the truth to be out.