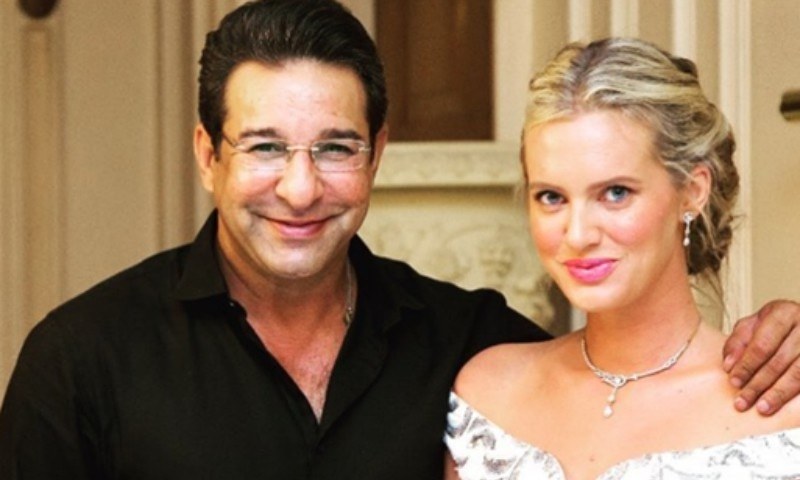 Wasim Akram is our national hero as well as the pride and joy of Pakistan and so when he had married Australian born Shaniera Thompson, she naturally became the beloved bhabhi of Pakistan. But Shaniera Akram has proved over time that she truly deserves the title she enjoys here in Pakistan with her immense love for the country.
Supporting a number of local charities and causes, the duo work relentlessly for the betterment of society in Pakistan. The dashing duo is currently in Australia where they have raised quarter of a million dollars to help the needy back home.
Not new to charity work, Shaniera is the Vice President of The Akram Foundation whose objective is to establish the value of life as thousands of people in our country are fighting to survive hunger, sickness, illiteracy and abuse. The Akram Foundation has been a constant support for Pakistanis and Shaniera, with her efforts has never failed to amaze us.
With Shaniera having also joined hands with Dettol for Saaf Hoga Pakistan, the lady with a golden heart is also helping raise funds for Shaukat Khannum Cancer Hospital. And that is what took Shaniera and Wasim to Australia.
Read : Shaniera Akram joins hands with Dettol for "Hoga Saaf Pakistan"
Always eager to help with causes which matter, Shaniera encourages others to do the same too and that is a quality which we simply love about her.
Staring off from Melbourne, the duo got an amazing response for Shaukat Khannum Cancer Hospital as they received 90K in donations.
Working together, Akram and Shaniera have raised over a quarter of a million dollars in three events in Australia.
Narrating their succes, Shaniera wrote on her social media account, "With only 75 000 Pakistanis living in the whole of Australia we have raised over a quarter of a million dollars in three events. Well done to the generous people who donated for the people in Pakistan who desperately need our help."
With Shaniera having adjusted so well to Pakistan and working very hard to help its people, we couldn't be more thrilled to have her as our national Bhabi!