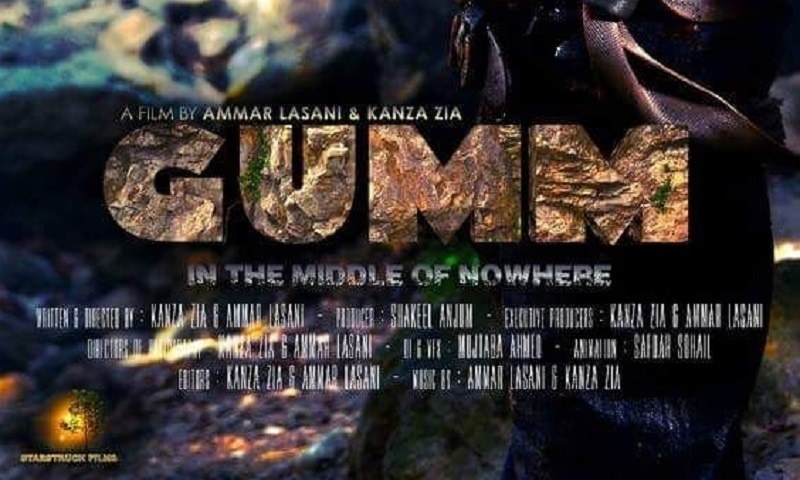 When it comes to Pakistani cinema, this year has brought plenty of rain after last year's drought. With the exception of a couple, most of the films last year were nothing to write about, not leaving any particular mark on the industry and audience. However, 2018 has been an impressive year thus far for Pakistani Film Industry with the release of films from different genres being appreciated both by the public and the critics alike and doing well at the box office.
Continuing with this trend, Gumm is a new feature film produced by Shakeel Anjum starring Sami Khan, Shamoon Abbasi and Shameen Khan that is written and directed by Ammar Lasani and Kanza Zia, who both did their Masters from the New York Film Academy, Los Angeles. The film has been officially selected at AAB International Film Festival Film Festival, India, and CKF International Film Festival, UK.
Gumm stars Sami Khan, Shamoon Abbasi and Shameen Khan in pivotal roles.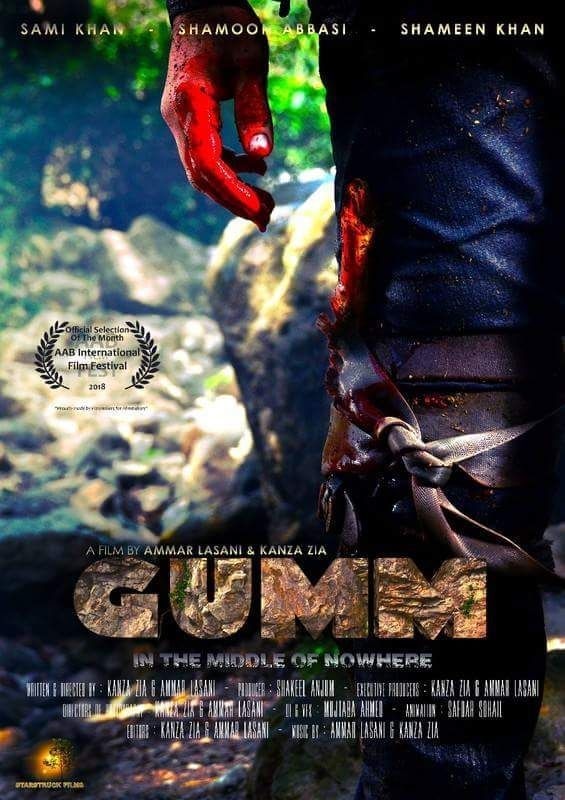 The poster captures the essence of the film extremely well while grabbing the viewer's attention almost instantly. The poster not only captivates the audience but also gives a glimpse of the film's plot with its brilliant imagery. I was absolutely intrigued by the poster and therefore reached out to Shamoon Abbasi and Sami Khan who are playing important roles in the film.
While maintaining the mystery about the plot, Khan said, "I think it's a bit too early to talk about it. It's already being selected in two festivals." However, Shamoon Abbasi when asked, voiced a little about his character revealing that he is "playing the negative role" while "Sami Khan is the hero." The character of the female lead Shameen Khan is still a mystery and certainly something to look out for when the trailer comes out.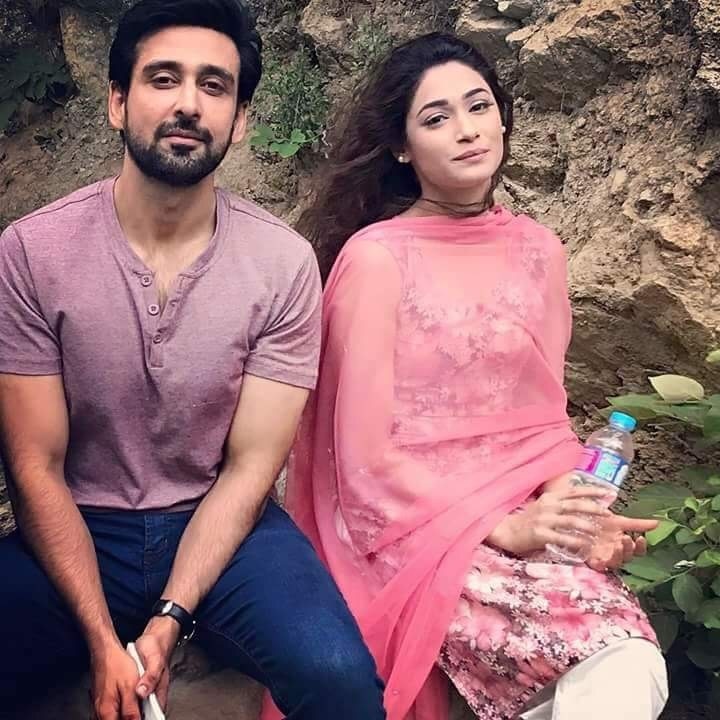 Gumm: In The Middle of Nowhere is a full length feature film and when asked about the genre, Shamoon Abbassi confirmed that "it is definitely a thriller" and is shot entirely in the beautiful forests of Islamabad. He also informed us that the film is "not scheduled to release yet but it will reach to the audience soon after the international festivals circuit."
Shamoon Abbasi has a lot to say on the film industry
Talking about his experience on working with Sami Khan, Abbasi was all praises for the Aisi Hai Tanhai star and said "Sami khan is a hard working man. And I admired his company on set. He worked very hard for this film and I wish him the best outcome."
The release date for the film is not yet confirmed but the team hopes for a 2018 release. It is truly exciting to see Pakistani movies being selected at film festivals and it tells us that Pakistani Cinema is on the rise.
Here's wishing the entire team all the best!