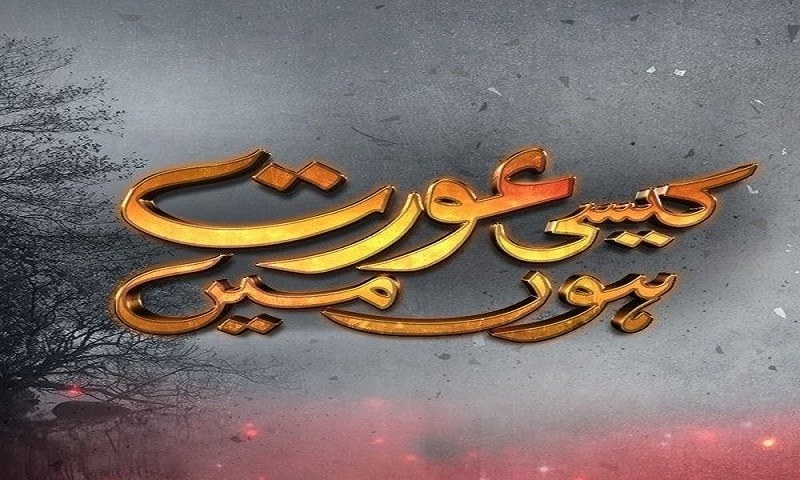 Nadia Khan is back with another drama that tackles the stereotypes of our society and focuses on women empowerment
After playing important roles in plays like Aisi Hai Tanhai and Zunn Mureed that raised crucial social issues of our society, Nadia Khan is back with another drama that tackles the stereotypes of our society and focuses on women empowerment. Written by Samra Akram Chudhery, directed by Fahim Burney Kaisi Aurat Hoon Main has an ensemble cast comprising of Nadia Khan, Faisal Rehman, Saim Ali in lead roles. The melodious OST with beautiful lyrics is something to look out for if you have not already!
The first episode was more of an introduction to the characters and their family dynamics. It also addresses the already established stereotypes we have, albeit with subtlety. The first scene introduces us to Maham (played by the gorgeous Nadia Khan) who is a live TV show host called Maham's Kitchen. She is shown a self sustained, independent, and educated woman who is in love with her husband and apparently has a beautiful relationship with him. But there is more to what meets the eye, and her husband Moiz (Faisal Rehman) is a cunning, ruthless, shrewd man who has been deceiving his gullible wife. Moiz not only does not have a proper job, and depends on his wife financially, but is also controlling, almost to the point of being abusive which Maham fails to realize - yet. Moiz's mother is shown a typical mother in law who has predetermined notions about her daughter in law just because she works and brings food to the table.
Maham has a sister Amal who is not happy with her married life and therefore wants to be separated. It was surprising how both Maham and her mother asked Amal to tolerate all her husband's abuse only because he's her husband and that traditional mentality that a woman can not survive without a man. Amal, being the strong woman, is adamant that she wants to call her marriage quits once and for all, and the drama ends with Amal's husband Faraz divorcing her.
Maham's character is the most intriguing. Although she is an intelligent woman who has a successful career, and yet she is not able to see her husband's false facade, or perhaps she chooses not to. She is literally in denial regarding her husband even though her sister and friends try giving a clear picture. Why does she act this way? Is it only denial? Or fear of being without a man and therefore "non existent?"
Hum TV's Kaisi Aurat Hoon Main To Question A Woman's Being And Her Existence!
Nadia Khan looks beautiful and has come a long way from Aisi Hai Tanhai's Kinza, acting wise. She definitely does full justice to her role. I don't know about you, but I adore her! She has amazing screen presence! Faisal Rehman is brilliant as Moiz, his facial expressions and body language are pitch perfect!
Another character that sparked my curiosity was the brief introduction of Taimoor Durrani (Saim Ali). A glimpse of his past life was shown that piqued my interest and I am looking forward to his relationship with Maham in the upcoming narrative, and if you are just as curious as I am, don't forget to watch Kaisi Aurat Hoon Main on Hum TV!