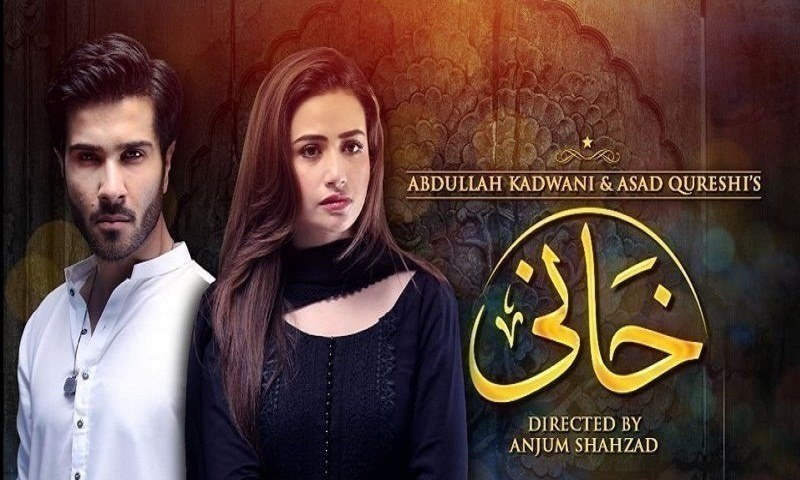 The quest is still on for Mir Hadi

The climax is approaching and we're eagerly waiting to find out whether or not Mir Hadi and Khaani will reach their destination. And exactly what this destination will be for Hadi? Will he repent? Will he find peace? Because peace has been evading Hadi since day one and he has now become resolute to let go of everything that made up the Hadi he was.
Hadi claims to have found hidayah, the feel that's brought him closer to his maker. He has transcended the borders of physical love and is in search of peace, but his connection to his maker still isn't strong. Hadi still needs to be guilt free and if that is something he'll be able to achieve, is what we need to find out. Sitara is devastated and we absolutely loved Saman Ansari's helpless portrayal of a mother who knows she has failed. Despite knowing she played a very significant part in destroying Hadi's personality, Sitara still doesn't want to accept defeat.
On the other hand, Khaani has left home and come back to her parents. However, Arham finally finds it in his heart to understand his wife and therefore clears all misunderstandings with Khaani. Arham's mom doesn't want Khaani back so even if Arham takes his wife back home along, there will still be problems before Khaani can herself find peace. Sana Javed has done a brilliant job as Khaani. The girl is able to convey her emotions with her eyes, without speaking much and that we believe is a win for an actress.
When it comes to Khaani, we just wish there had been someone else portraying Arham's character. Even though, as a husband, he needs to be Khaani's support, the actor just cannot convey what he feels. Each actor has portrayed their character convincingly except for the guy playing Arham, who seems to be putting in a lot of effort.
Anjum Shehzad's direction needs no praise, nor does Asma Nabeel's unique sense of story telling. The maestros have come together under the flag of Asad Qureshi's and Abdullah Kadwani's 7th Sky Entertainment to create the masterpiece of the year. Feroze Khan, Sana Javed, Mehmood Aslam, Saman Ansari have won our hearts with their convincing performances. Khaani by far has emerged as a winner and with two more episodes to go, we can say we'll absolutely miss this one.