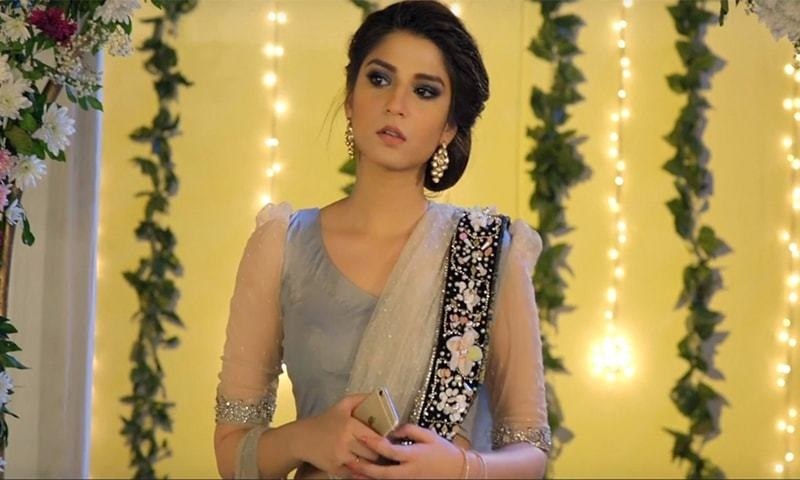 From modelling to acting, Ramsha Khan, the young diva, has been making a big name for herself in the entertainment industry. Ramsha, achieved, what actors take a long time to do so, in just about no time at all. Debuting with Rafay Rashidi's Thora Jee Lay, Ramsha's presence on the silver screen set the stage alight and opened doors for the young beauty in the world of entertainment.
Today, Ramsha Khan, needs no introduction. Her recently concluded drama, Tumhari Maryum was a hot favorite amongst the audience and now, Ramsha is currently winning hearts in Hum TV's Mah E Tammam, a drama, where she has portrayed so many shades in one single character making us fall in love with her performance.
Mah E Tammam, happens to be Ramsha's personal favorite as well. Talking about the project, Ramsha recalls it as one of the most beautiful experiences of her life. "Mah E Tammam has been a memorable experience. My cordial relationship with Wahaj Ali made it an absolute delight to shoot on the sets. I play the role of a girl, Shifa, who is very gullible, naïve and pure. She tends to get manipulated by others, but still comes forth as a supporter of rights and that I believe is what is the beauty of this character," shares Ramsha Khan.
Adding further, Ramsha narrates how it has been working with the team for the drama, "Working under the production banner of MD Productions and Syed Ahmed Kamran's direction, sharing screen with Naveen and Imad was an amazing experience over all. From the actors to the overall team everybody made me feel so comfortable. Our 10 day shoot in Murree was over all a fun project."
We have been loving Ramsha Khan's amazing performance in Mah E Tammam. But this young actress, one we know to be sweet and loving, is all set to dive into versatility and experiment with her characters further. Ramsha, with her upcoming project for Big Bang Entertainment, Khudparast, will change the image we have of her. On the work front, Ramsha Khan is also reading a number of scripts that'll be finalized soon.