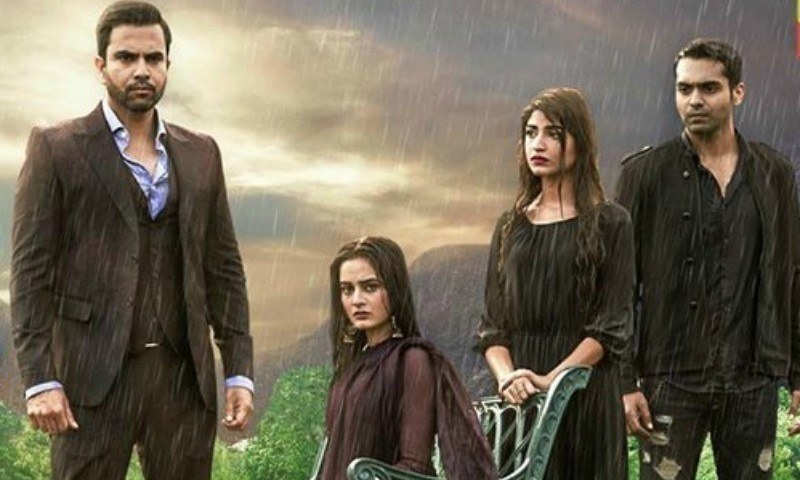 There is something very special about Ishq Tamasha as ever since it went on air and we saw its first episode, it has managed to keep us hooked. The chemistry between Junaid Khan and Aiman Khan and also Faizan and Kinza Hashmi, is absolutely intense and it makes you eager to see the latest episode every week.
Since the start, we've been rooting for Mehrab and Mirha to be romantically involved with each other but considering the misunderstandings that have grown humongous over the past few episodes, we know it'll be long before they even think about one another romantically.
The writer Misbah Nosheen knows her craft well. Her characters are so well defined and written in such a manner that these fictional characters have become a member of our family and their pain and sorrow is something which affects us as well.
So what took place in the episode last night? Well read along to find out.
Read :In Review: Ishq Tamasha is a drama you'll not want to miss!
Mehrab's Phoopu quite suspicious of Mirha's presence in her house and things have become a bit more complicated. Havoc arises when Rushna decides to come and see her as well as insult Arham (Faizan Khawaja) along the way who is trying to explain to her what had happened. And because by now we all know that patience is not Rushna's main trait, she tells him to be quite and to bring Mirha out otherwise she will call the police for keeping her cousin a hostage!
However, what happened next was even more shocking as Mirha tells Rushna that no one was holding her hostage and that it was better if she just left as because of her she had no home to go too!
With Rushna hurt, she leaves immediately but Arham, who is still deeply in love with her, follows her only to be ignored once again. Now when Mehrab found out what had happened he tells his Phoopu everything but also warns Mirha to keep Rushna away from Arham. But Arham is so smitten by Rushna that he really doesn't care about what anyone else thinks about him.
With Rushna disturbed by Mirha's words and Mehrab thinking of ways to get her back home, we have a feeling the coming episodes will also be quite exciting which perhaps will push Mehrab and Mirha closer together as with her no where to go, the questions remains how long can she really stay like this without questions being raised?
If we talk about the performances from last night then the truth is that absolutely nobody disappointed and that is where Danish Nawaz has done a tremendous job. He knows what he wants from his actors and right from the little girl playing Uswa to the major characters, each actor nails their role.
So with another power packed episode , Ishq Tamasha is not to be missed every Sunday night at 8 pm only on Hum TV especially if you are a fan of complex relationships and of course of Junaid Khan and Aiman Khan.