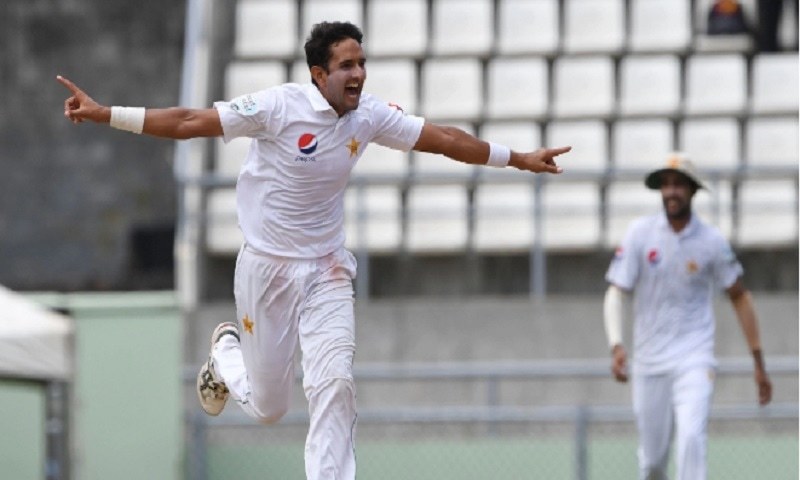 Initially, when Mohammad Abbas was picked, it did raise some eyebrows. We clearly did not need another 130 kph, hard working bowler. The ones who use sub standard balls, and green pitches to pick up a bunch of wickets in domestic cricket. For years, Pakistan has cried out for an out and out fast bowler. We weren't getting him in Mohammad Abbas. It is was obvious. What wasn't obvious was the skill level of the man. He picked up a wicket in his 1st over in international cricket and he hasn't looked back since. If the coaches or test match lovers are asked, he pretty much should be on top of Pakistan's best bowlers list since his debut.
Amir's visa delayed, as rest of the team Pakistan reach the UK
The 5 year gap has done a lot more to Mohammad Amir, than what we imagined. Yes there are other factors but it's evident that he isn't the same bowler anymore. Wahab Riaz has had his moments. Rahat Ali has come back on the back of a good PSL. Sohail Khan is now surplus to requirement under the new fitness focused regime. Hasan Ali, has taken the lime light. But Mohammad Abbas a bit like Azhar Ali (early in his career) has gone under the radar.
Yesterday, Amir got the headlines again when he got opposition captain's stumps cartwheeling, or when two catches were dropped off him. But the wickets went to Mohammad Abbas. This is slowly becoming a theme. But the Abbas will not get your Cola ads, he doesn't have the fancy hair cut and most importantly not the pace to catch the general public's imagination. All he can do is run in, display his canny ability with ball and hope, for his moment under the glorious sun.