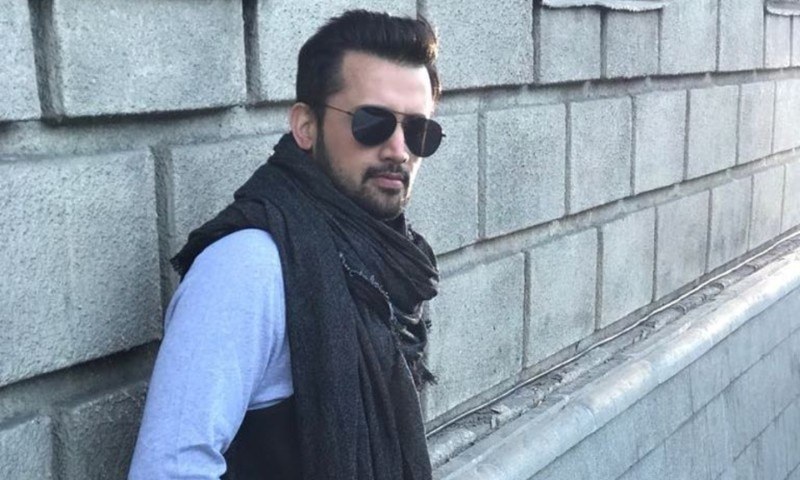 The much loved singer also revealed how It would be unfair to his fans in India if he stopped singing for them
One of the most popular singer of today from Pakistan is non other than Atif Aslam whose fame has only doubled over the passage of time; so much so that even Bollywood has completely fallen in love with him. No matter what Atif sings, the song goes on to become an instant hit. Even the ban on Pakistani artists not performing in Pakistan has not had an effect on Atif's popularity across the border.
And now, all set to sing once again for Race 3 for Salman Khan, Atif Aslam is once again making headlines.
In a recent statement, Atif Aslam mentioned how the local awards system was completely flawed. Now Atif is not the first one to make a comment like that and it is quite sad that our award shows instead of gaining respect from within the industry have become a laughing stock.
It was in a conversation with a leading daily Atif mentioned, "Local awards are completely flawed. Everyone who attends the ceremony gets an award. An artist may have been number one all through the year but may not win simply because he or she couldn't make it to the ceremony or isn't friends with the 'right' people."
Read : Tiger Shroff calls Atif Aslam a 'Legendary Performer'
Adding further he said, "Unfortunately, our masses are too gullible to see how flawed the system is. They equate the winning of an award with genuine success and that's just very discouraging for up-and-coming artists."
Atif also stressed on how there were no standards or credibility to awards ceremonies and how he preferred to revel in real success instead of getting an award, Atif also mentioned how it would be unfair on his fans in India if he stopped singing for them.
"All I know is that I have many fans in India and it would be unfair to them if I stopped singing good songs that were offered to me. There are many other things that are unfair. I can't keep protesting against each and every one of them."
Read : Atif Aslam all set to sing a track written by Salman Khan for his movie Race 3
Atif Aslam is certainly an artist who knows he is talented and how to best put across his talent. Here's wishing that we get to see Atif Aslam performing on local front sooner than he does in Bollywood.