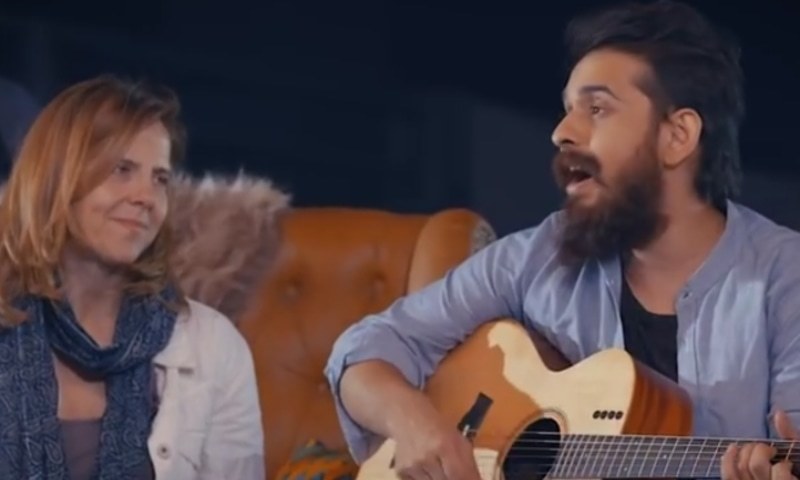 Music helps one unwind beautifully after a stressful day. And when its something really fantastic, you don't mind getting hooked to it. And while we're talking about good music, we have one joining the list of something amazing, Jimmy Khan's latest duet with Mary McBride titled Rev it up / Pehla Pyar is something fantastic, a song that you ought to listen to.
One of the best discovery of the day, the song immediately catches your attention as it begins with a solo guitar while Jimmy croons his famous track called Pehla Pyar and with his voice so magical you end up enjoying the song once again.
Read : Jimmy Khan's 'Madam' calls for an awakening
But with the inclusion of Mary, the track gets a sudden up lift which makes it upbeat and funky. And in case you are sitting down, we for one can guarantee you the fact that you will be tapping your feet within a second to the rhythm of the song.
Made possible in collaboration with the US Consulate Lahore and Pak-US Alumni Network (PUAN), Pehla Pyar/Rev It Up has everything falling beautifully in place in the amazing track. The use of instruments throughout the song has been our favorite part.
With Jimmy Khan and Mary McBride along with her band doing a superb job Rev it up / Pehla Pyar is on our repeat mode for the day and in case you have not heard it we suggest you do so ASAP!