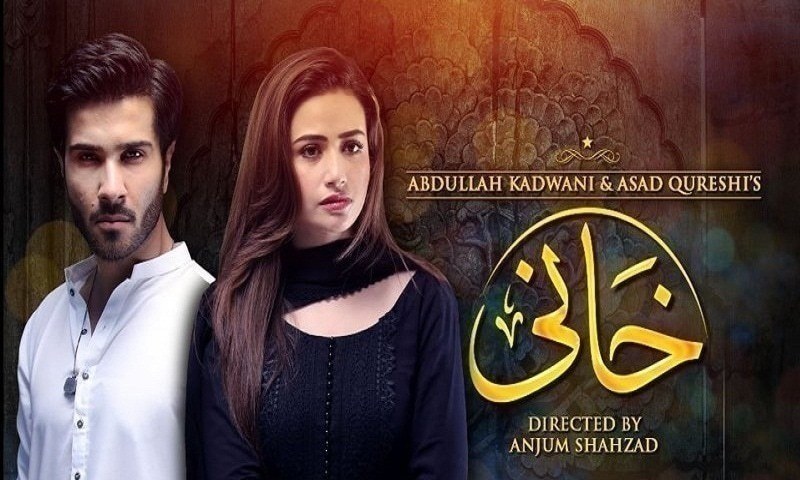 Khaani is reaching its climax. Everything is falling into place, but the big question still remains, how will things settle down. With Arham insistent on opening Sarym's case once again and Mir Hadi having shunned his home, what are Arham and Khaani up against.
Khaani has been inspired from our society and what happens within. The drama, in its entirety has been a lesson. Of course there were elements of entertainment in it, the story being fictional, however, the message has come out loud and clear. Khaani taught its audience to take a stand. It also taught its viewers that there is a Supreme Being who watches over everything that goes about and never does any injustice to people who seek his help.
Khaani and her family have started their struggle for justice once again and this time they have a strong support. The way Arham is supporting Khaani, is another lesson. For the society to understand that its not the woman's fault always and that hiding behind closed doors and not addressing those in power only makes them stronger and more brutal in their dealings.
Khaani Episode 24 Review: Khaani or Hadi, who'll find peace first?
Sana Javed as usual has been the highlight of Khaani. The girl conveys a lot of emotions with her face, her eyes doing the talking. Feroze Khan as Hadi is another delight to watch onscreen. We love the overbearing guy who has now lost all hope and seeks refuge at a shrine.
Asma Nabeel has beautifully captured the plight of this society in Khaani. Anjum Shehzad's direction has brought her story to life. Thanks to Abdullah Kadwani and Asad Qureshi of 7th Sky Entertainment for having picked up a topic that needed to be addressed more than ever in this society. As we know, only 7 episodes are now remaining for Khaani's end and we couldn't be more excited to find out how everything will eventually end.
The way Arham is now supporting Khaani and standing with her, we're loving his presence in Khaani's life. Khaani needed this strong support early in her life while she was fighting alone. But all's well that ends well and we're hoping there's a happy ending for Khaani in tow.