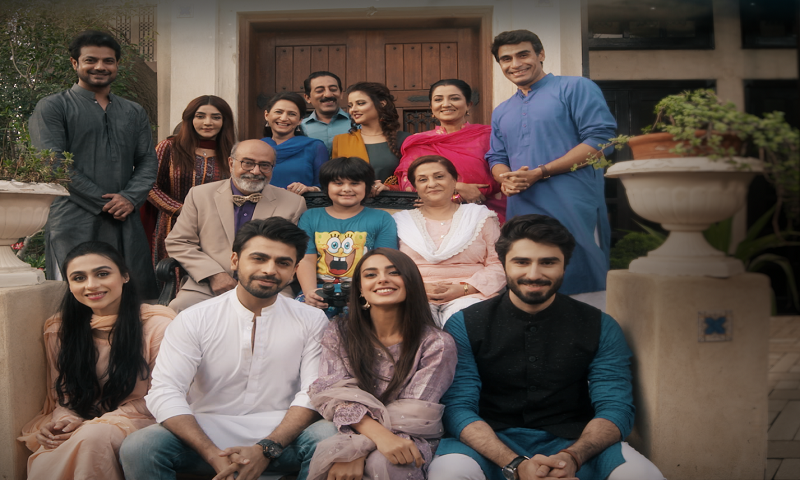 The perfect blend of family drama, Suno Chanda, is a roller coaster ride that'll make you laugh and cry
Hum TV is all set to bring about the cutest of serials for its audience as Ramzan delight. Starring Iqra Aziz and Farhan Saeed in the lead roles, Suno Chanda, the channel's Ramzan special is all set to commence from the 1st Ramzan, immediately after iftar for the audience.
The story of Suno Chanda unfolds in a lively household and revolves around two cousins and a husband and wife to be - Arsal and Ajiya who cannot stand each other. Being part of a strong joint family structure, Arsal and Ajiya got engaged under pressure of their families to honor the last wish of their grandfather who is on his deathbed.
Preparations are in full swing, wedding, venue locked and cards are printed and that's when Arsal and Ajiya decide to join forces and put an end to this madness. Their decision leads to fights between the families, often cute and at times traumatic, characters and relations are put in a painful scenario.
Realizing their mistake, they embark on a mission to bring their families back together but the scars are too deep to heal quickly. Their innocent efforts turn the play into an emotional roller coaster ride with the perfect blend of family drama, intense, funny and exciting situations that are sure to make you cry and laugh with the characters.
"Suno Chanda" starring Iqra Aziz and Farhan Saeed looks like a must watch!
Written by Saima Akram Chaudhry, Suno Chanda has been directed by Aehsun Talish and will star Farhan Saeed, Iqra Aziz, Samina Ahmed, Farhan Ali Agha, Farah Shah, Tipu Shareef, Nabeel Zuberi, Mashal Khan, Nadia Afghan, Mohammad Ahmed and others.