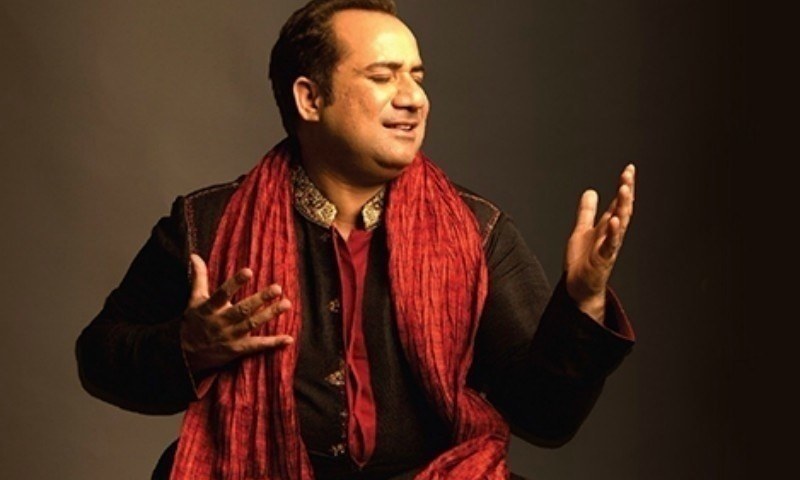 Ramzan is all set to commence in all its glory and Muslims around the world prepare for the glorious month, with all their might. Channels in Pakistan have always paid tribute to this holy month in their own specific ways, especially with dedicated melodies created just for Ramzan. And this time, we've fallen in love with News One's Ramzan OST Barkat-e-Ramzan sung by Rahat Fateh Ali Khan.
Composed by Wajid Saeed, Barkat-e-Ramzan begins on a powerful note with Rahat's alaap and grows on you as it progresses. Lyrics by Sabir Zafar and Rahat Fateh Ali Khan's vocal create a beautiful fusion, one that you can absolutely not ignore. The OST is pure magic, beautiful in its entirety.
Read : Momina Mustehsan's Ramadan OST is out!
Another thing which we loved about Barkat-e-Ramzan is its video which is directed by Umair Farooqi and stars Adnan Shah Tipu. Tipu plays a father to three kids who earns very little but has unwavering faith in his Creator. And it is this faith which results in him being helped by a kind lady who enrolls his kids at school and gives him a proper job. The OST not only sounds good but with its message, it celebrates the spirit of Ramzan in its truest essence.
With a brilliant background score, the inclusion of the flute and Rahat Fateh Ali Khan all rolled in to one we can easily say that Barkat-e-Ramzan is the best OST so far. 3 million views in just three days, isn't it enough to describe how good it it?