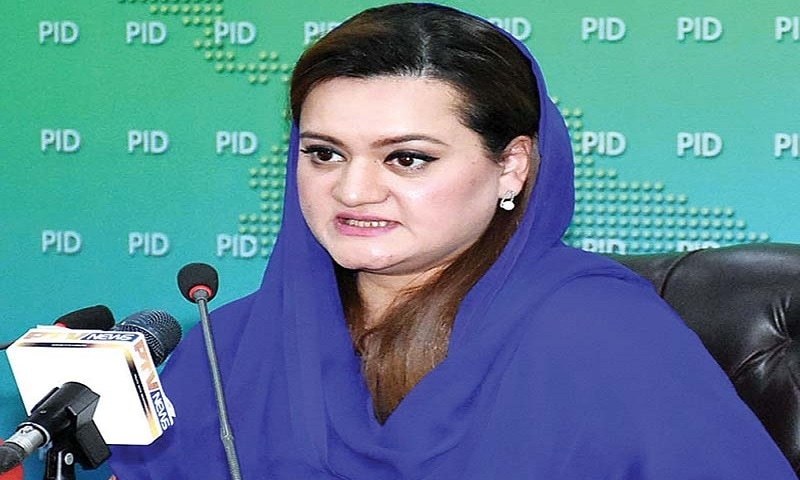 Information Minister, Marriyum Aurangzeb's blatant support for PML-N and the ousted Prime Minister Nawaz Sharif is no hidden fact. However, what is rather suprizing is that she continues to support Pakistan Television's (PTV) allocation of sizable airtime to former prime minister Nawaz Sharif and his daughter Maryam Nawaz, deeming it as her discretionary right.
Pakistan Tehreek-i-Insaf Senator Faisal Javed, who also chairs the Senate Standing Committee on Information Broadcasting and National Heritage, recently commented how it was unacceptable for the state network to spend million of rupees on broadcasting hours long speeches of a "disqualified person."
"Only one party, one person and his daughter get coverage on PTV," Javed said. "Three-hour-long speeches of a disqualified person and his daughter are broadcast live. Millions of rupees are being spent on such transmissions," Javed stated.
Discussing further, the senator also questioned the ministry of information to explain its news programming. "PTV cannot be allowed to run in the manner of a dictatorship," maintained Senator Faisal Javed.
PTV Chairman Appoints himself as Managing Director too
In response to Javed's comment, Marriyum Aurangzeb, maintained that the speeches were broadcast at her discretionary right, conferred upon her by the Federal Cabinet.
"The Cabinet has given me the power to make policy. It is my discretionary right. Nawaz Sharif is a national leader; he has been the prime minister three times. If he and Maryam Nawaz speak for even five hours [at a stretch], we will broadcast it live," shared Aurangzeb blatantly defending Nawaz Sharif and PTV's hour long broadcasts of his speeches and rallies.