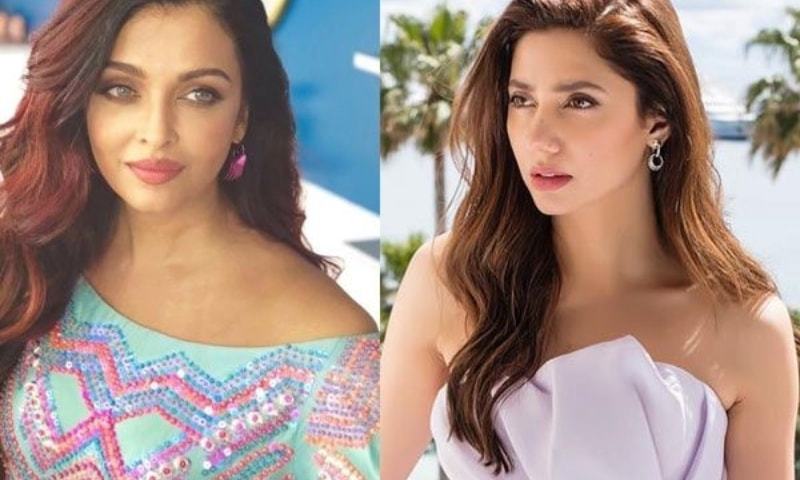 The two actresses met up at the Cannes Film Festival where they also chatted about their children with one another
Mahira Khan's Cannes debut has everybody looking for updates, photographs and just about anything one could get their hands on. Mahira rubbing shoulders with the best of the best in the world of entertainment, carrying herself with utmost poise and grace. Having come back to Pakistan now, we recently discovered Khan;s conversation with India Today at the Cannes where she talked about the warmth she received by the ex Miss World Aishwarya Rai.
Yes guys it seems that the tension is only between India and Pakistan's governments as the people of both nations continue to greet each other with a lot of love. As seen at Cannes Film Festival, Mahira Khan had an amazing time rubbing shoulders with the Bollywood divas.
"Aishwarya Rai just came and we hugged each other. She just gave me a long hug. I told her this is the warmest hug I have gotten in a while," told Mahira Khan while talking to the daily.
Read : Mahira Khan made Cannes fall in love with her grace and beauty!
Mahira and Aishwarya Rai both represented L'Oreal at the Cannes red carpet and had an amazing time with each other.
Talking further about the tension between the two countries and how can one get rid of them to come together Mahira told India Today,
"I don't know how we can. I used to think and I still think that whatever differences are created via history and politics whatever that may be, I think art lessens those differences as by way of art, we start seeing that we are much more similar than we are different."
Adding further, Khan also said how people from both nations appeared similar, "When we speak it appears the same language, same thing, and in fact, globally when we come to places like this, the biggest thing you learn is that we are very similar."
With Mahira quite hopeful that one day nobody would ask her this question she also said, "So places like these, festivals like these, films, music, I think we all need to still try to collaborate, but off course India, Pakistan is India, Pakistan,"
Now the truth is that we miss seeing Mahira Khan paired opposite Shahrukh Khan as she was brilliant in Raees but till that happens all we can do is wait and see her romance Fawad Khan in Maula Jatt 2 hopefully soon.