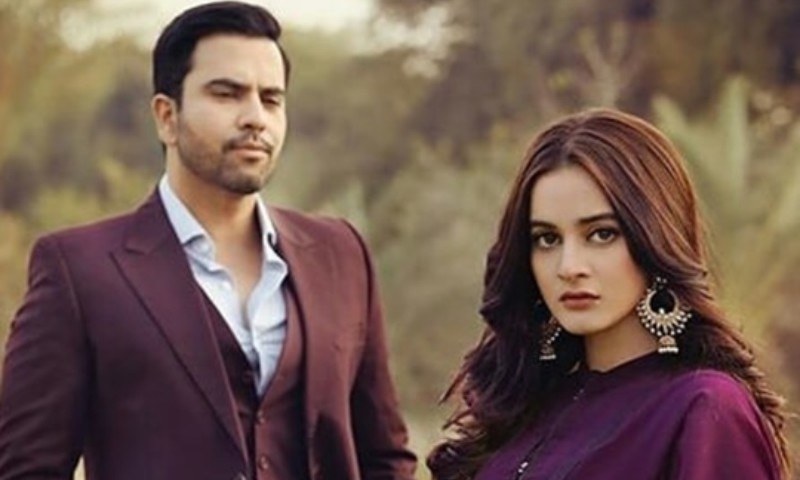 It is quite amazing to see Ishq Tamasha continuing to do so well week after week. The drama continues to win hearts with its intriguing story as it is a tale revolving around four people who are still entangled in a web which they can't seem to get out of and it is because of this, that we continue to watch the play.
Also Mehrab's and Mirha's story seems to be getting interesting by the minute but we're still waiting for romance to blossom between the two.
Written by Misbah Nosheen, we are in love with her style of writing as it is not too complicated and dialogues are kept very close to reality. Often what happens is that when you try to put in too much of emotions, the audiences tend to loose interest and the drama reminds you of either attending a class. However, Ishq Tamasha takes a very light approach when it comes to dialogues, with each character saying what we might have found ourselves saying in a similar situation.
So with Mirha still living in Mehrab's house, what did happen in the latest episode last night? Well read along to find out in case you were busy to switch on the TV.
Read : Ishq Tamasha Episode 11 Review: The Web Of Misunderstandings
Arham (Faizan Khawaja) is madly in love with Meena aka Rushna (Kinza Hashmi) so much so that he even becomes rude to his Phoopu which results in a slap from Mehrab. At this point we think the slap was well deserved because Arham is fighting for a girl who has zero interest in him. But with Arham quite upset he leaves the house only to get in to a fight and land up in prison.
With Mehrab finding out where Arham was, he quickly goes to rescue him, but with Arham still adamant to be with Meena, it seems that nobody can knock sense in to him .
Meanwhile Phoopu is very furious with Mirha as she blames her and Rushna for everything. Our heart goes out to poor Mirha who seems to be getting into trouble for things she hasn't done.
Mirha also called Wahaj (Furqan Qureshi) but shut down the phone without saying anything. However in an unfortunate turn of events, Wahaj has learnt everything at the hands of his mother, in a twisted tale and now he plans to return back home as soon as he can.
So quite an interesting episode, director Danish Nawaz has done a superb job in casting actors who are doing complete justice to their roles. From Kinza Hashmi to Furqan Qureshi, we are in love with Ishq Tamasha more so because of the brilliant on screen chemistry between Junaid and Aiman Khan but our only request to the team is to include more scenes of Junaid and Aiman together as their interaction is too limited at the moment.
What will happen once Wahaj comes is what we look forward to finding out on Sunday at 8 pm only on Hum TV.