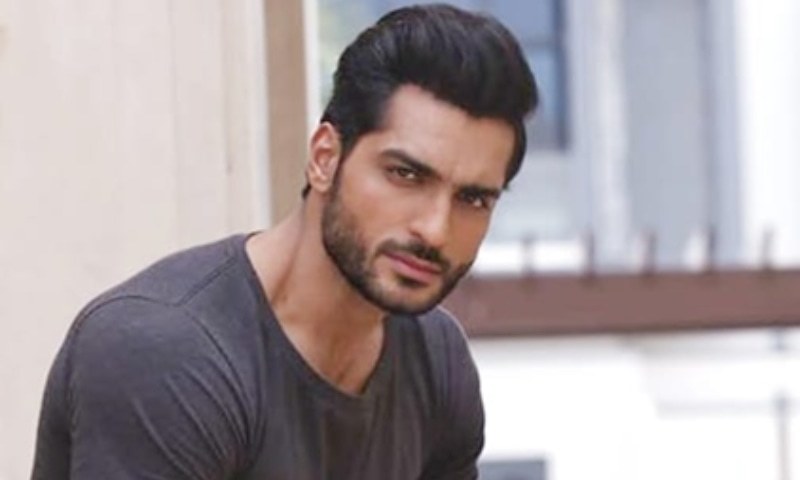 "Sonya was great and very co-operative, I hope the audiences will like watching us on the big screen" - Omer Shahzad
If there was one recent drama which had us completely hooked to it from day one, it was Alif Allah aur Insaan. Along with a number of veterans, Alif Allah aur Insan took upon providing a very strong platform to new actors as well and it was during the drama that we got to see model turned actor Omer Shahzad in a different light as he played a grey character called Shaheer.
Omer Shahzad is an acclaimed model who has also represented Pakistan at International platforms. He is all set to make a come back to films with Jaawani Phir Nahi Aani 2 but if you thought that this was the only movie which will feature the handsome model then we have some amazing news to share as Omer will also be seen in a cameo in the Moammar Rana and Sonya Hussyn starrer Azaadi releasing this Eid ul Fitr.
With the news told to us by Omer himself we were pretty excited for him as we feel that he has that aura in him to look great on the big screen.
So how did Azaadi come about was our very first question to him where he said, "I got offered the movie during the shooting of JPNA 2 which was happening in Dubai and its lovely to be a part of another good team as this one,"
Read : Its not a cameo" Omar Shehzad on shooting for Jawani Phir Nahi Ani 2
About his role, the model turned actor said, "Well I cant disclose it as its a surprise cameo. You guys will have to come and watch it."
And that we will most definitely! But since he worked opposite Sonya Hussyn we just had to ask Omer what was it like working with her?
"She was great and very co-operative, I hope the audiences will like watching us on the big screen."
Now where we are happy for Omer that he will be seen in Azaadi soon right there we also wanted to know his experience with JPNA 2 and his reply was rather sweet,
"Working with director Nadeem Baig was a dream come true as I have learned a lot from him as well as from my senior co- stars like Humayun Saeed, Fahad Mustafa, Vasay Chaudhry & Ahmed Ali Butt etc and let me tell you one thing that It is one of my best work of 2018 so far."
Now in case you are not aware Omer Shahzad did appear in a movie called Teri Meri Love Story which did nothing much for him so we are quite glad to see him working with great film makers which hopefully will further boost his career as currently he is getting offers.
"I have one drama serial as well as one telefilm which is all set to release after Eid so I am just keeping my fingers crossed as now I only want to do those projects and roles that excite me," said Omer about his future projects.
With Azaadi all set to release on Eid ul Fitr, the trailers of the movie promise a film high on emotions as well as action as it deals with the topic of Kashmir. With us looking forward to the movie, we are now equally excited to see Omer Shahzad shine bright on the big screen too!