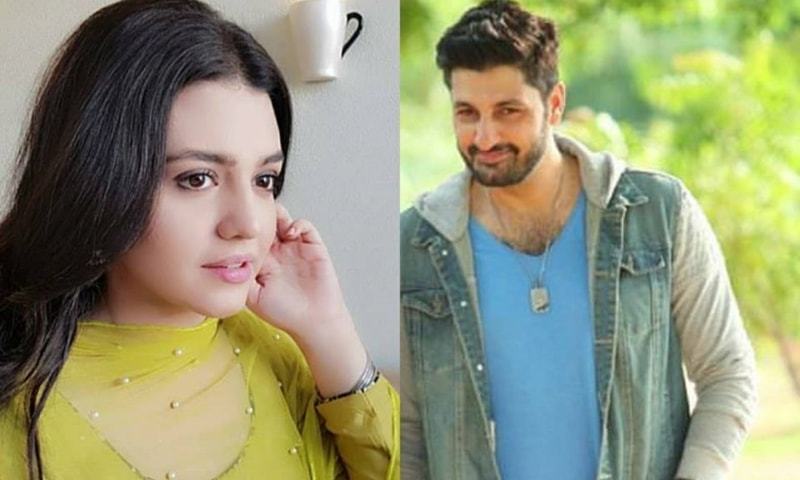 "Zara and Jibran are two of my top favorite actors and I wanted to work with them with the right script," says Wajahat
One of our favorite pastimes without any doubt is watching dramas on various channels and appreciating new talent emerging. One such actress whom we adore is Zara Noor Abbas who despite being the daughter of Asma Abbas, has managed to carve a place for herself in the industry in a very short span of time. With her playing Arsla in Khamoshi to shooting for Lamhay and making her movie debut in Asim Raza's next, we have some more great news to share with you regarding Zara as the pretty young actress will also be seen in Wajahat Rauf's next production called Qaid!
Pretty exciting we know, so with us curious to know more, we got in touch with Zara in the middle of her hectic schedule to find out more about the play.
Now the first thing which Zara told us about Qaid is that its not a usual play which we have seen earlier. Instead Qaid deals with an obsession which ends up ruining everyone's life. Directed by Mohsin Ali and written by Shagufta Bhatti, Zara tells us that she plays a very interesting character.
Read : Zara Noor Abbas To Make Her Debut Alongside Mahira And Sheheryar In Asim Raza's Upcoming Film
"My character is of a girl that is a victim of obsession and what follows next is quite interesting as all the characters involved face a lot of problems as the story progresses."
With the theme revolving around a disorder where admiration for someone goes over board and tends to become lethal is what the play will be touching upon. With us already hooked to this Wajahat Rauf production (Showcase ) we just had to ask what was it that made Zara say yes to it.
"Because of the story which is very different and it hasn't been done before and this is my first project with Wajahat so I wanted to do it anyway. But let me also state that I am a strong believer of being vocal about social issues like mental health so I feel that if we bring it up in plays then it will help people to understand it a bit more and talk about it easily," shared Zara.
With the shoot going on in various parts of Karachi, the cast also includes Syed Jibran, Waseem Abbas, Marina Khan and Tariq Jameel to name a few. But with us wanting to know what made Wajahat Rauf cast Zara and Syed Jibran for Qaid we also got in touch with the ace producer and this is what he said,
"Zara and Jibran are two of my top favorite actors and I wanted to work with them with the right script."
With Wajahat telling us how the play was based on a tragic event which takes place in the character's lives, we for one are already quite intrigued by Qaid and cant wait to watch it soon!