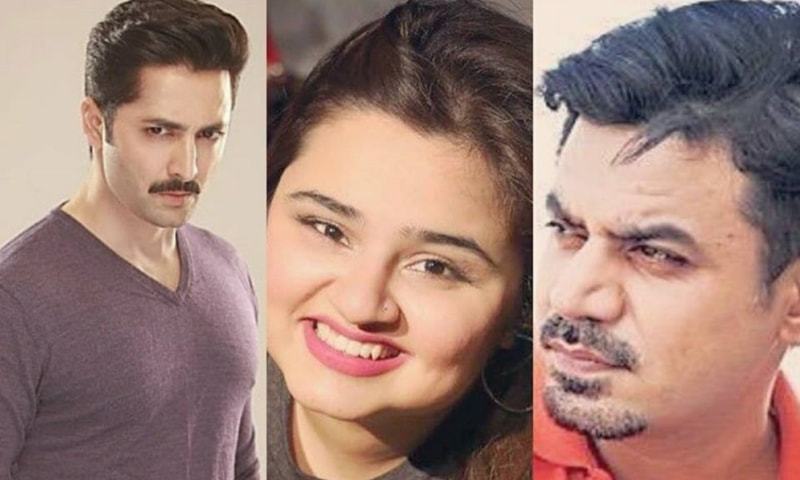 A debate which has been going on for ages in the world of entertainment in Pakistan is whether Indian movies should be allowed to release alongside ours during the Eid holidays or not as they always tend to take away the business which could have been beneficial to one of our own local productions.
And so with the government finally stepping in few days back and announcing that no Indian film is to be released in the country, 2 days before and 2 weeks after the Eid days, the decision has certainly made us quite happy. However, wanting to know what the people from within the industry thought about this latest turn of events we got in touch with few and below is what they shared with us on the matter.
Read : No Indian Film To Release In Pakistan On Eids Post Government Ban
First up is Momina Duraid , senior producer and creative head of Hum television network and CEO of her own production company Momina Duraid Productions, whose movie Parwaaz Hai Junoon is set to hit cinemas on Eid ul Azha said ,
"In my personal opinion this is a good decision and will definitely help our industry. We all know that we have entry barriers from the Indian side for Pakistani releases on their side. I mention this because this means we cannot release in a market freely which could have given us good numbers due to cultural and language similarities. On the international front we are new in the game and are trying our best to leave a mark with our limited production and marketing budgets. Hence the only market that lets our producers breathe a little is our own country, Pakistan. Past box office results have shown that total Eid revenues are higher than any other time of the year as more people habitually come out to see films at the festive Eid occasion."
Adding further she said, "This has resulted in a phenomenon where most producers want to release on Eid only as on other release dates they struggle to even breakeven. We need more screens and it's happening but it is not going to happen overnight. We need more films coming out of Pakistan and that is happening too but will take its own sweet time. So coming to your question the answer is yes this ban on release of Indian films on Eid is needed at least for a few years till our audiences develop a habit of going to cinemas with families through out the year and there are more screens to be able to generate bigger revenues. Our audiences love Indian films and we all know that. On Eid occasions which we understand are the highest revenue generating times for films, if big budgeted big star cast Indian films release, a major chunk of the entire revenue will go towards them and our producers will struggle to breakeven. The government intervention at this point to safeguard our interests in the form of policy and Indian release ban is welcome at this point and will hopefully help the film industry in a positive manner."
With us understanding the situation better now, next is Danish Taimoor who will be seen in the movie Wajood this year on Eid ul Fitr,
"I think it is a very good decision and it should've been taken way earlier. A very good news for our film makers and producers."
Irfan Malik senior vice president of ARY Films also has a movie releasing on Eid ul Fitr called Azaadi and this is what he said when we caught up with the producer,
"Its simply about demand and supply. I understand that there is not enough quality film production in the domestic market so cinema needs foreign films to be able to sustain but we have 3 local films announced for Eid ul Fitr and I am pretty sure cinemas will and should not miss Indian films for 2 weeks at least and lets not consider this federal government initiative a ban, its more of a restriction to protect the local industry just like we have restrictions in place on import of cars or pharmaceuticals so our local industry could grow or sustain."
A actor as well as a writer , Vasay Chaudhry , whose movie Jaawani Phir Nahi Aani created havoc the world over is all set to dazzle his fans once again with JPNA 2 which is slated to release on Eid ul Azha 2018,
"Its great as we are relying on only 120-25 screens where as in India alone a big film releases on 3000 plus screens so for an occasion like Eid or 14th August or even 23rd March there is nothing wrong with not having Indian films. Also its not about fearing competition instead its just about being smart about economics for our films because when Race 3 will come then our cinema owners don't give the same number of shows to Pakistani films. Now yes they have a bigger demand and that is how competition is but if leverages for establishing the Cinema houses (by the government) was given since 2008 then why not give some special leverage to local films as well."
With a very valid point there, Sami Khan who is currently busy in working with Khalil ur Rehman Qamar in his movie Kaaf Kangana shared his thoughts with us as well where he said,
"I believe it's a very good initiative since Eid is a big festival and it creates good business for cinema. Our industry is really working hard to get back on its feet and it needs support especially on such special occasions and I support this step which is a very good decision as I also feel that business should be done on bilateral basis."
Faiza Saleem who made her debut in the world of cinema with Parchi where she gained a lot of love and appreciation told us,
"As much as I love Bollywood and enjoy watching Indian films, I think it's okay since people are more likely to go for our Pakistani films now."
Last but not the least is a star Bilal Abbas Khan who made his debut in a film Thora Jee Le and went on to shake the world of television with his brilliant performances had a different take on the matter as he said,
"I believe that the promotion of local entertainment is extremely important. However we as a community need to ask ourselves if we are okay with doing that by restricting everyone's access to art and entertainment, since I feel that foreign sources of entertainment help us aspire to be better and give us the opportunity to learn."
And with that we would love to hear your comments as well on the matter in the box below as well.