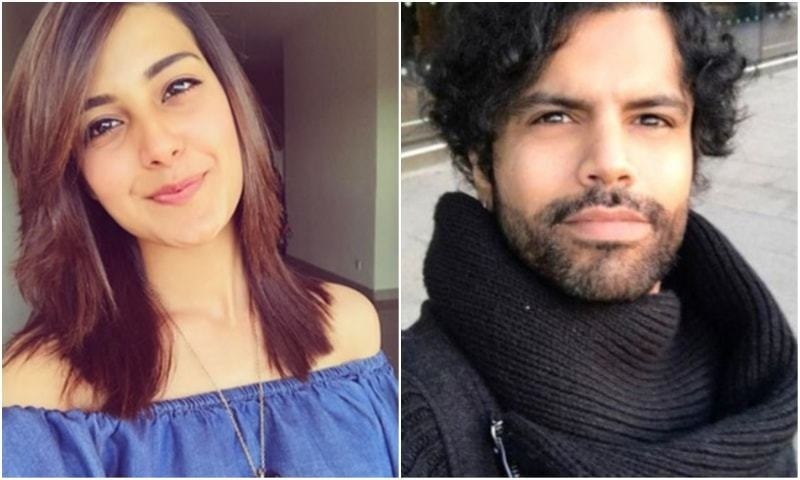 "We discussed it out and we both came to the conclusion that its all sorted between us," says Fahad Hussain
It was recently that the news spread like wild fire; the talented actress Iqra Aziz was accused by friend and CEO of Citrus Talent, Fahad Hussain , for breach of contract as she allegedly went against the signed contract and locked a deal with another PR agency headed by Maida Azmat, despite being reminded of the first contract repeatedly by the agency.
With legal notices sent to one another and with us waiting to see what would become of the case, it now seems that all is well between the duo as having deleted their public spat from social media, all we have is a video showing Iqra and Fahad apologizing to each other and hugging it out!
But since everyone has record of what went on between the two lets see what Fahad had to say on the matter initially,
"Its disappointing to know that someone like Aziz can cheat us like this for greed, she signed a contract with Citrus Talent at her own free will on June 14, 2017. The contract only granted us exclusive rights to represent her for all activities,"
Read : Iqra Aziz Gets Into Legal Trouble With Citrus Talent: Plans To Send Counter Notice!
With Iqra having responded back with a notice too things backfired when the court stated that the agency's contract of exclusivity stood legit and that Iqra Aziz's other agreements stand were in the court of law.
So the recent video is something which we weren't really expecting but were also glad to see as it is always mature to resolve your differences by behaving in a sensible manner and talking it out instead of dragging one another to the court.
With both Iqra and Fahad seated together in the video released they said,
"We have know each other for a long time and misunderstandings do occur, but we discussed it out and we both came to the conclusion that its all sorted between us but yes what all happened did not happen for the best as we both were upset about it but best part was that we sat, talked and hugged it out."
Along with an official statement posted on their social media we are glad to hear that both Iqra and Fahad have mutually decided to continue working with each other in the future too!