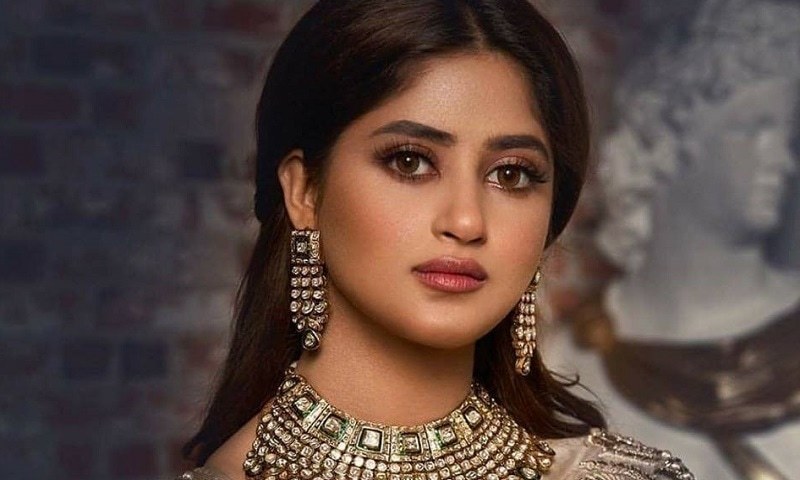 Alif, the recently announced mega project by Next Level Entertainment has taken the world of entertainment by a huge storm. Everybody wants to read about what's being offered and while we respect the production house's and those attached with the project privacy, we try to bring you whatever we can get our way.
As we know, Sajal Aly has been roped in to play the lead in the drama opposite the very dashing Hamza Ali Abbasi, all eyes have been on what these amazing actors are playing this time around. In a project that brings back the Mann Mayal trio, Haseeb Hasan, Next Level Entertainment and Hamza Ali Abbasi, something big is being expected and of course with our favorite Sajal playing the lead, we know we're in for a delight quadrupled.
HIP reached out to Sajal Aly to get an insight into her character and here's what she shared with us,
"I found a very different relationship with this character. It is quite relatable to everyone's life.'' added Sajal.
HIP Exclusive: Ahad Raza Mir and Sajal Aly sign onto Aangan after Yakeen Ka Safar
While talking about why she choose to do this one project after Noor Ul Ain, Sajal further explained, "Momina Sultan will be seen taking a journey within herself; a life of values, triumphs & responsibilities. Moreover, I am really excited to be working with Haseeb Hassan after Nannhi. He explained to me how the title 'Alif' represents the first alphabet of ALLAH's name & whatever followed after that felt beautiful." Sajal also shared how she absolutely fell in love with the amazing script the drama had to offer.
For now, we have Sajal Aly, as Momina Sultan in Alif, a passion project for all those associated with it. Cameras are supposed to roll after Eid for this play, so until then, lets wait and watch, what developments come our way.