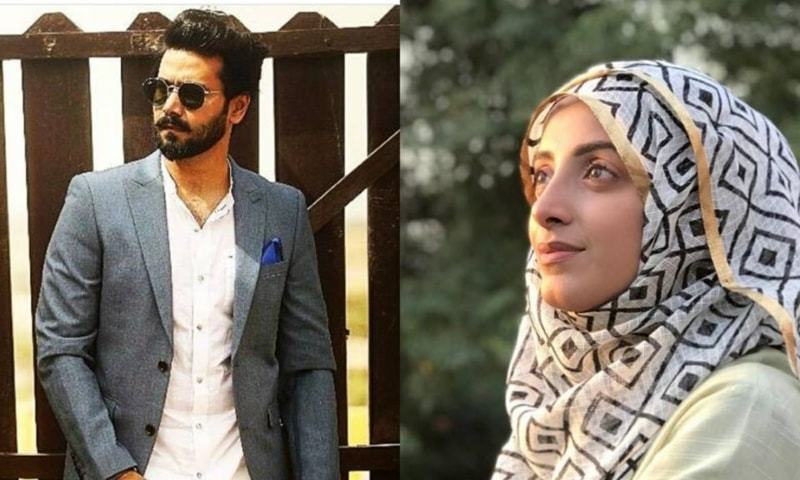 "We share an amazing on screen chemistry and its difficult to find co actors who think alike," Sanam Chaudhry
The drama industry is at such a wonderful stage this year due to experimenting with various topics that truth of the matter is that every channel has something new and exciting to offer everyday. With more plays being shot even in this intense heat, one play which has caught our attention is the Sanam Chaudhry and Ali Abbas starrer Noor Bibi which will also see film actress Resham playing the lead role. So what is it about? Well to know more we got in touch with two of its stars, Sanam and Ali, and this is what they shared with us.
With the fans loving them in Ghar Titli Ka Par we for one are really excited to see them back together once again in a play which has us quite intrigued.
A political thriller, Noor Bibi is being shot in Lahore and besides the trio it will also star Gohar Rasheed, Usman Peerzada, Saniya Shamshad and Zaib Chaudhry to name a few.
Read : Sanam Chauhdry and Faysal Qureshi are busy shooting for their next drama 'Haiwaan'
But with us wanting to know a bit about Sanam's role and why she said yes to it, this is what she told us,
"I found my character very challenging as it has a lot of spiritual growth and I have never done anything like this before. This is a girl who has God by her side guiding her every step of the way."
With her other dramas like Ru Baru Tha Ishq, Ab Dekh Khuda Kia Kerta Hai, Haiwaan and this coming after Eid, Sanam has a lot to look forward to and we couldn't be more thrilled for the star.
Sanam has been paired opposite Ali Abbas yet again and this happens to be another reason why she decided to be a part of the project as she revealed,
"After Ghar Titli Ka Par went on air, people really liked Ali and my pairing and then we did another play Ru Baru Tha Ishq so this was my third serial as a female lead with him and since I realized that we share an amazing on screen chemistry I thought to give it a shot as its difficult to find co actors who think alike."
With Ali Abbas also sharing the same thought about Sanam, he also told us his reason for accepting Noor Bibi as he said,
'I am very particular about the characters that I do so initially I thought that this would be a female oriented serial but my view changed when I read the script also this is my third play with Sanam in a year and we have become close friends so that was another factor to saying yes to it."
Read : "This character is more like Ramsey Bolton from Game of Thrones," Ali Abbas on his next!
With him playing a protagonist, Ali told us a bit about his character called Shahaan Shah too,
"He is the only son of Noor Bibi who is quite arrogant but is a good soul and in some situations (which I cant tell at the moment ) he takes responsibility of the female protagonist played by Sanam. He is also a strong man but despite that he is under too much influence of Noor Bibi."
Noor Bibi as we said above is being played by Resham so what was it like working with her?
"She is a superstar and working with her has been an awesome experience as she is a complete professional and a comfortable co-actor."
With Noor Bibi looking quite intense, we for one cant wait to watch it soon !