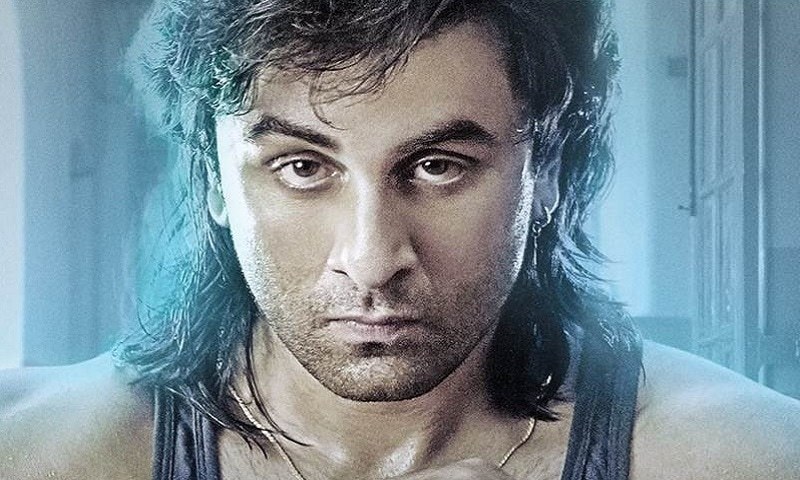 Even in Pakistan, the first teaser of the Ranbir Kapoor starrer, Sanjay Dutt's biopic, Sanju saw bumper response. Following the same trend, the feedback to the trailer has been marvelous.
The three minute long trailer speaks of a fabulous job. Rajkumar Hirani creates a complete larger than life character "Sanju" in first two minutes and then takes us to emotional roller coaster which shows his struggle. Ranbir Kapoor is absolutely amazing as Sanjay Dutt. Rajkumar Hirani has scored big time with the trailer as expectations have gone sky high from it now. Even for audience in Pakistan, the film is being predicted to be a massive success on the box office.
There have been a very few trailers which leave such big impact without having action, romance or some sizzling music for the audience to grab on. And for Sanju, that's the real victory of the makers here that they have created massive impact without showing much comedy or romance which would otherwise have made audiences a bit non serious about the character.
The overall effect of the trailer is superb and as expected the box office opening will be bumper. It will easily take biggest opening day ever for any Ranbir Kapoor or Rajukmar Hirani film in Pakistan.
Action films are always front loaded at the Pakistani box office but it seems Sanju will be first film of 2018 to take a bumper start in Pakistan without action or the push of Holiday release. For now, P.K. had the biggest opening for any Rajkumar Hirani film in Pakistan and if the reception to the trailer is any clue, then perhaps, Sanju will be beating not only P.K. but all time high Hindi grossers including Sultan, Dhoom 3 and also Bajrangi Bhaijaan.