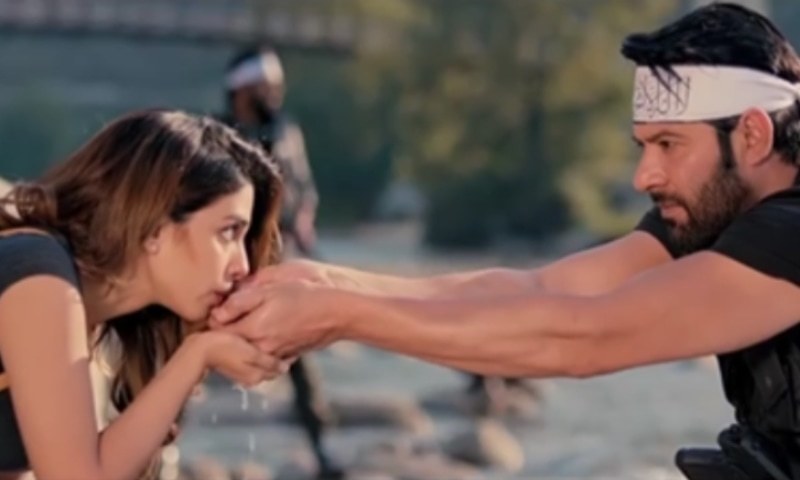 Sung and composed by Sahir Ali Bagga the song tugs at your heart

For any film to succeed, it ought to offer the audience a complete package. Along with the story, the cast and the production values, the film's music is another element integral to its success. Keeping the same thought in mind, our films are all experimenting with music and bringing across exceptional creations.
Having heard the latest track from the Moammer Rana and Sonya Hussyn starrer Azaadi called Lagiyaan all we can say at this moment in time, is that, we are completely in love with it.
Sung by Sahir Ali Bagga, Lagiyaan is a very heart touching track which attracts your attention within seconds of being played. Another reason why it stays in ones mind is due to the voice of Bagga which is able to emote so many emotions all at the same time with such ease.
Read : Azaadi; an attempt at revival of the Lollywood we once knew
Lagiyaan has also been composed by Sahir Ali Bagga. The song begins on a soothing note and breaks in to the lyrics very quickly which keeps the listener's interest alive as it is a slow ballad which is ideal for those in love.
Shot on its two stars Moammar Rana and Sonya Hussyn, it seems the duo are travelling somewhere and the good thing is that besides the audio even the video is a delight to see.
Directed by Imran Malik, Azaadi is about a man played by the legendary actor Nadeem Baig who has dreamt his entire life for the freedom of Kashmiris. With Sonya Hussyn playing a journalist, promising him that one day his dream will come true Azaadi commemorates the struggle for Kashmir and along with it, it brings out the patriot in you.
Produced by Irfan Malik, the story and the dialogues are penned down by Wajid Zuberi and it will also see Javed Sheikh, Maryam Ansari, Ali Fateh, Samama, Waseem, Erum, Ali Bilal to name a few in its cast.
Distributed by ARY Films, the music of the movie does not disappoint and we look forward to watching Azaadi on Eid ul Fitr wishing the entire team all the very best for it .