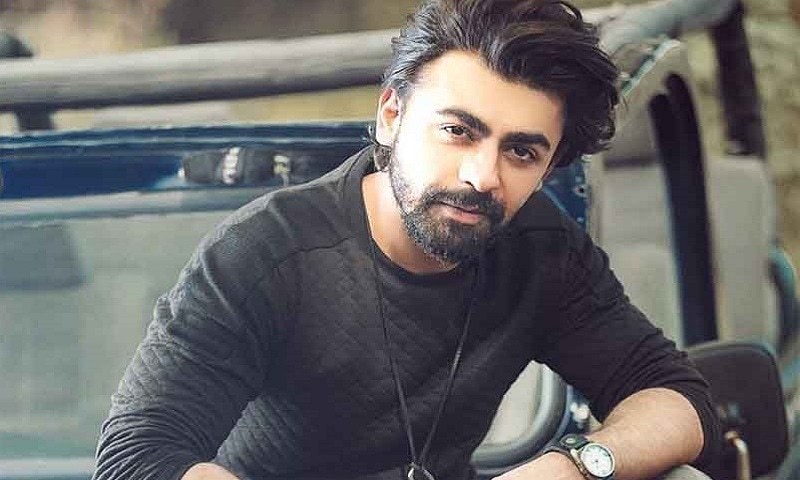 We're absolutely loving the chemistry between Farhan Saeed and Iqra Aziz in Suno Chanda these days. The drama, a Ramzan special, is being religiously followed and much loved amongst the audience. Arsal and Jiya have now become household names. Farhan Saeed's intensity as Arsal and his demeanour, where he just can't help but set things right for Jiya, because he loves her.
The recent episodes, where Arsal expressed his love for Jiya were amazing. Farhan Saeed was just perfect in those few moments, giving you those romantic vibes, that are almost too good to be true.
Because he's playing such a lovable character, HIP thought about reaching out to Farhan Saeed and get him candid on playing Arsal, the character and of course how he had been prepping for the drama. Here's what he shared with us.
Farhan Saeed to turn director for Hamza Malik and Iqra Aziz!
HIP: Why did you say yes to a Ramzan special? What attracted you? Did you have feelers it could become an instant hit?
Farhan Saeed: It was the script. And it was our initial gut feeling about the show – about what it could become despite the fact that for the past 5 or 6 years Ramzan shows had not been getting serious attention. So I really want to thank our audiences in Pakistan and abroad to give us the appreciation and love that we have received. Keep watching the show!
HIP: How can you relate to the character of Arsal? Is he anywhere close to you?
Farhan Saeed: I can most relate to the character of Arsal because I'm a born and bred Punjabi guy myself. I didn't grow up in a joint family, but I grew up fighting and messing around with my cousins. We used to meet every day. We loved each other but we also hated each other's guts. I think most of us can relate to the character of both Arsal and Jiya. It's just how our family culture and values work. I'm not a complete Arsal myself although I feel we do see his forms around us all the time. He's a loveable character – he's not evil at heart. There are just some things he is very particular about. And some things him and Jiya can't agree upon and that's what makes their relationship a bittersweet one.
HIP: Did you have to physically prepare for the role, as we see a change in accent and demeanor because Arsal is a typical Punjabi guy?
Farhan Saeed: It wasn't a real challenge, not really. My family is Punjabi. On screen you need to dramatize and exaggerate a little, sure. I think what people enjoy about the family in the show is a Punjabi woman married into an Urdu-speaking family. The contrast there is enjoyable. So Arsal is torn between the two: he speak to Jiya and the rest of the family in Urdu but to his mother he only speaks in a pure Punjabi accent. I think that's very symbolic of the bond between Arsal and his mother. It shows real attachment. My own mother speaks to me in Urdu but to her own mother she speaks in Punjabi. Obviously for actors, observation is key. In playing the character of Arsal, a lot of my whole life's observations are coming in handy.
HIP: On a personal level, what does Farhan prefer more, comedy or serious roles? How do you find comedy different from doing serious roles that we have seen you doing so far?
Farhan Saeed: I think its mostly about a good script. It wasn't easy to say yes because Ramzan-special shows in the past have been subject to a lot of criticism and ambivalent ratings. But I was really impressed by the script for Suno Chanda. And I knew if it was executed well, it would be a big hit. The family dynamics portrayed in the show are very unique, I think. The comical as well as serious situations are balanced very well. When I first spoke to Ahsan bhai our director, we discussed the potential of having something big on our hands and eventually it did pay off. Iqra has been a great co-star. Our on-screen chemistry is very reflective of our off-screen friendship. Plus I think here on I also have the confidence and intuition about choosing the right scripts for myself. Like I said, its all about the script.
HIP: How would you rate your equation with Iqra aka our beloved Jiya?
Farhan Saeed: It's been very comfortable. There's no one else I'd have wanted to play her character. We met beforehand, talked about what the relationship of the characters would be like, what people would enjoy watching. And I think the kind of chemistry they share is very important, its needed. We're getting brilliant feedback on that. That's why we have always been willing to give more and more in the characters of Arsal and Jiya. I really enjoyed working with her.
HIP: One memory you'd like to share from the sets?
Farhan Saeed: Every day was very memorable. I have so many fond memories – I absolutely loved working with Nadia, who plays my mother in the show. She's brilliant to work with. Their Punjabi conversations remind me of my own family. And of course, Arsal and Jiya's relationship. How they fight constantly but still can't live without each other. And more than anything else, the fact that my favorite moments are also the audiences' favorite moments. In particular that gives you great confidence as an actor.
So here you have him. Ours and yours favorite Farhan Saeed, playing the lovable Arsal in Suno Chanda. 21 episodes have gone by and Jiya finally knows Arsal loves her. What will happen now? How will the duo decide their fate or will fate decide something for them. You need to stay tuned to this very special, very beautiful serial, Suno Chanda, everyday at 9:00pm only on Hum TV. We just have 9 more episodes to go!