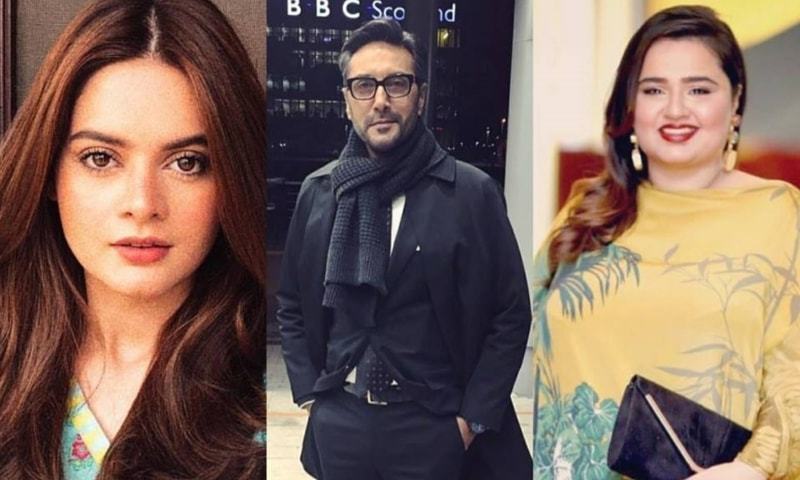 Ramzan is that time of the year which everyone looks forward to as it gives all a chance to sit down together and open your fast amongst family and friends . A month of unity as well as giving. My favourite Ramzan was indeed when we were young and our Grandmother would sit at the head of the table and serve aftaar to all of us grand kids.
We thought to connect with our celebrities and ask what has been their most favourite Ramzan till date and why?
Read : What celebrities avoid eating in Ramzan
With ladies going first lets see what Faiza Saleem said,
'Most memorable Ramzan was when I had my entire family together in Karachi which is now rare and we would cook, eat and laugh together, sometimes even at each other.'
Minal Khan
'It has to be this one because I had a great time working and moving to a new house as well as spending time with my family.'
Coming to the men in the industry they said,
Aagha Ali
'It has to be the year 1992, I remember it was my first Ramzan and I had kept my first roza. I was six years old and sadly that Ramzan turned out to be the last with my father as he passed away the next year.'
Imran Ashraf
'Every Ramzan has been quite memorable because the kind of silence which you observe at the time of aftaar, the 5-10 minute wait before the fast opens and after that the sound of Allah Akbar which echoes , there is honestly nothing more beautiful then this.'
Adnan Siddiqui
"I used to think that the best Ramzan was when I kept my first roza (which by the way I broke in the afternoon) but in fact it was the one two years back where my daughter, Maryam , kept her first roza as that was a great moment of pride for me because where I had broken my fast she kept hers throughout the day.'
Now isn't that sweet.
Next up is ,
Aijazz Aslam
"Ramzan is my most favourite month as I enjoy every moment of it and I try to make this month memorable for me always. I fast and make sure I don't skip Sehri, eat healthy but don't over stuff myself so I can enjoy this beautiful month with lots of energy."
Ali Josh
'This Ramzan was the most memorable as I have been shooting almost every day while I'm fasting. My faith has grown stronger as Allah made it easy for me and gave me strength. Also because I discovered that Ramzan is the month in which Quran was given to mankind so I'm reading it with translation and it is the most beautiful feeling I have ever had."
Mohsin Abbas Haider
"It was most definitely with my late mother, whenever Ramzan comes the inner child in me wakes up as I love the festivities that surround the month as my mother had made us be so fond of it so the years of Ramzan which I spent with her were the most precious as I remember even when I had shifted to Karachi I would call her up on both sehri and aftaari and tell her to recite the dua despite me having known it by heart. '
So which is your memorable Ramzan till date ? Share with us in the comment box below.