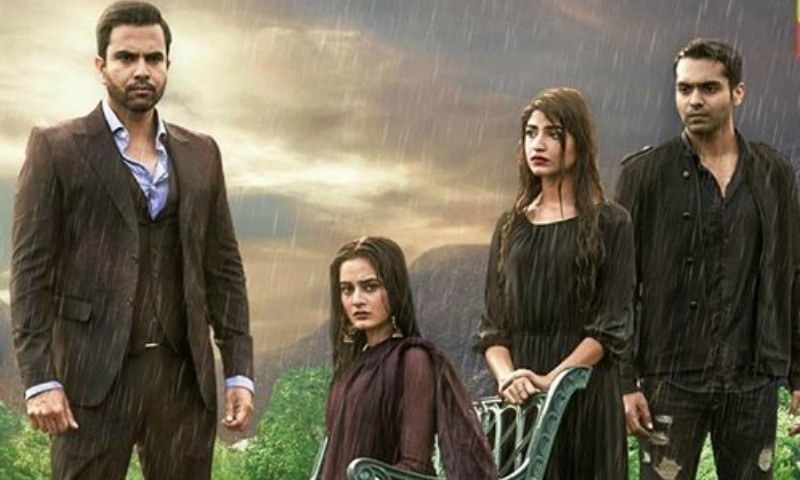 As soon as Sunday arrives we make a mental note to wrap everything up by night so we can sit down in peace and quiet and watch the latest episode of the Junaid Khan - Aiman Khan starrer Ishq Tamasha. A feel good drama, we expected Ishq Tamasha to remain the same way but what a twist occurred in the plot in last night's episode! We have been left with a broken heart ever since.
Written by Misbah Nosheen, her story is unpredictable as even now we have no clue how will it all end for innocent Mirha (Aiman Khan ) who always gets entangled in a web which has nothing to do with her. With Arham (Faizan Khawaja) upset with Mehrab (Junaid Khan) and his phoopu for disliking Meena aka Rushna (Kinza Hashmi) who has now confessed to him that she is interested in Mehrab, the news broke the poor guy in to million pieces which resulted in him having a massive accident!
So what happened next in Ishq Tamasha's latest episode ? Well Read along to find out.
Read : In Review: Junaid and Aiman Khan are the strength of Ishq Tamasha
With Mehrab rushing to the hospital upon hearing the news, the sad part was to see Arham die all because of a self-centred girl. The new brought Mehrab's world falling down as he always adored his younger brother and our heart went out to him watching him how he tries to gather all his strength to bear the loss.
Now one thing which we don't understand is the role of Mirha as she is still in his house where nothing is being done about her presence and with Arham now dead his Phoopu hates her even more. Also with Mirha trying to act like the lady of the house by getting everything cleaned we are left a bit puzzled by what exactly is going on with her.
Also what we don't understand is whether or not Mirha and Mehrab will be romantically involved or not. We see Mirha trying to console Mehrab but one thing which we find annoying now is seeing both have a conversation for only a few minutes which always ends in Mirha walking away. Danish Nawaz is a director we adore so we hope that in the coming episodes we don't get to see such unfinished scenes which frankly have no depth in them as by now both the characters should have formed some sort of friendship at least.
Read : Ishq Tamasha Episode 11 Review: The Web Of Misunderstandings
Coming back to the drama, Rushna has no clue what has happened with Arham and with her brother (Furqan Qureshi) bent on getting her married as soon as possible as he has had enough of her roaming around freely, next week's episode is going to be a must watch as the promo suggests that Rushna will be meeting Mehrab!
Now what will be the outcome is something which we cant wait to see as the play is now on Junaid Khan's shoulders who as Mehrab is brilliant and with him having something planned up his sleeve to avenge the death of Arham Ishq Tamasha is what we will definitely be watching on Sunday at 8 pm only on Hum TV.