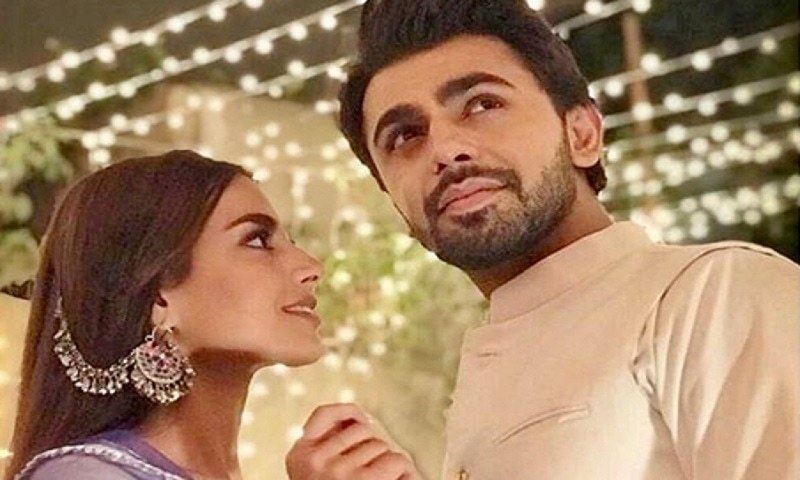 25 episodes down, its been one of the best serials we have seen so far, Ramzan special or otherwise!
Although a Ramzan special, Suno Chanda on Hum TV has proven to be one of the best drama serials to have aired on television so far. Amidst the very mature subjects we are continuously being bombarded with, Suno Chanda comes as a breath of fresh air with its light comedy, beautiful portrayal of emotions and of course the sizzling onscreen chemistry of Iqra Aziz and Farhan Saeed.
Written by Saima Akram Chaudhry and directed by the maestro Aeshun Talish, Suno Chanda revolves around the story of Arsal (Farhan Saeed) and Ajiya aka Jiya (Iqra Aziz). The two were forced into a nikkah at a young age by their ailing grandfather and now, even though both Arsal and Jiya cannot stand each other, the family is adamant on getting them married.
As the date of the rukhsati looms near, both Jiya and Arsal try and convince their parents about how mismatched they are. Enter phupo ji's family with their daughter Kinza and finding how Kinza seems more interested in Arsal, Jiya hatches a plot to finally rid herself and Arsal of the nikkah they both cannot tolerate.
While Arsal has been showcased as a laid back Punjabi munda, who, even though, scared of his father, shares a cordial relationship with the family and wear Peshawari chappals with jeans, Jiya is shown as an ambitious girl who is not only stubborn but focused upon herself and her higher education. Jiya wants to make a career for herself and that is why she wants out of the nikkah, next to how she cannot stand Arsal.
And so admist a number of sub plots, evil scheming and the duo coming together to make their parents realize how they are not fit for one another, Arsal falls in love with Jiya. But the schemes have left their parents divided. Now, he is trying his best to find out what is in Jiya's heart because apparently she doesn't care. However, when Arsal was hurt during a scene of snatching, Jiya perhaps realized how much he meant to her and is now melting.
Slowly and gradually Arsal has made a place for himself in Jiya's heart but she just doesn't agree. The woman is stubborn to the core and giving Arsal the pleasure of seeing her agreeing to what he wants, is what Jiya might not be thinking about. Also she thinks Arsal will end up making a lot of fun on her expense if he even gets the tiniest hint of Jiya being interested in him. And so, the tug and pull of ego and love continues.
The latest episode has Arsal trying to find out what Jiya has talked to her best friend about him and what she plans. While Jiya's mother is trying to hook her up to one of her acquaintance's son, their grandmother (Bi jaan) has sent Jiya away with Arsal to take the divorce case back from the court. At home, the atmosphere is rather tensed. However, Bi Jaan is not concerned because she thinks she'll handle just about everything. Kinza and Sheheryar too have their own plans of ignoring Arsal and Jiya and thinking about their own benefits first.
Up close and Personal with Farhan Saeed on Suno Chanda!
If we talk about the acting part that each character in Suno Chanda is absolutely perfect. Where Iqra Aziz and Farhan Saeed's chemistry crackle on screen, there's another actor to actor chemistry that we absolutely love. Nadia Afghan and Farhan Saeed as the mother and son duo are absolutely wonderful. Hats off to Farhan Saeed and Nadia Afghan for pulling the Punjabi accent and nailing it with absolute perfection. Farhan Ali Agha, Samia Mumtaz, Adnan Shah Tipu, each of them is simply stupendous in their respective characters.
All in all, this comic roller coaster of emotions i.e. Suno Chanda is one of the best dramas you can catch on your television screens everyday this Ramzan. It's the latest craze and Jiya and Arsal are the latest HIP couple!