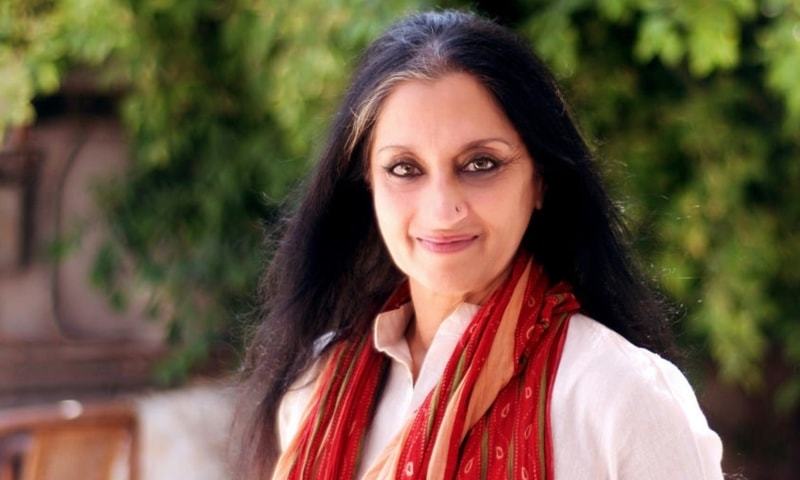 The eight minute long video highlights her vision to inspire women despite facing threats for the past 35 years

If there is one person who has worked relentlessly for women empowerment for more than three decades it has to be the social activist, theatre director and classical dance master Sheema Kirmani, an exponent of Bharatnatyam dance. With her having performed at the shrine of Sehwan Sharif after the barbaric suicide attack as well as having paid respect to lawyer Asma Jahangir who passed away this year, Sheema believes that one can bring peace, harmony and equality by loving each other as well as by sharing the message of love with each other. So with her spreading such positive thoughts throughout the years we recently stumbled across a small documentary on Sheema Kirmani on Doha's channel Al Jazeera English.
In the 8 minute long video, the reason why the channel has featured her is because despite having received death threats Sheema did not shy away from inspiring women across Pakistan as it has been beautifully depicted in this short film based on her.
Talking about activism which provokes people to think, the short film on Sheema Kirmani shows how she inspired one woman to stand up for her right and lead the life which she wanted to. The story speaks of how the woman was beaten when she told her family she was learning to dance but under the guidance of Sheema, today she is standing on her own two feet and has made her daughter feel very proud.
Also focusing on how she travels with her troops to raise awareness on women's health, the short film is beautifully made which highlights Sheema's work in a very positive way and with her having done so much for the women of our country we are glad that something like this was made so the international audiences can also become aware of her work which she does with such passion.
Never to shy away or become afraid women like Sheema Kirmani are truly inspiring and we feel very proud that Al Jazeera English featured her in one of their stories.