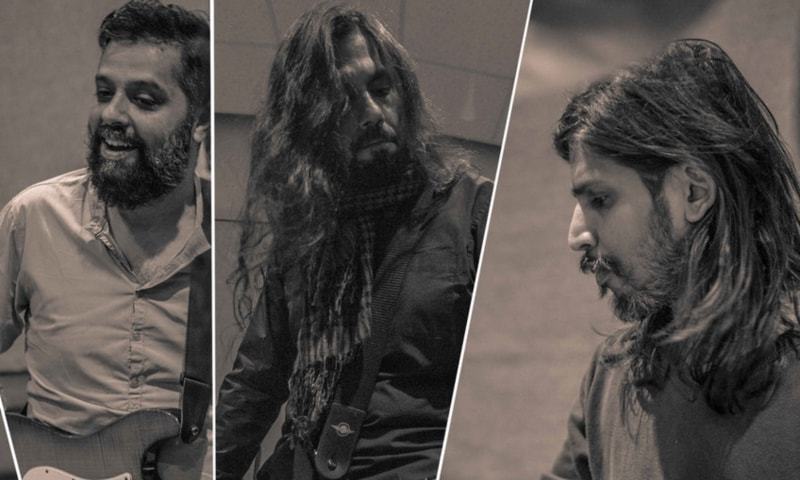 The first time we heard of Chand Tara Orchestra was when they released Durood Shareef on Patari music, with the sound and voice of the main lead Sherry creating magic we instantly became their loyal fan. With Babar Sheikh on bass, Omran Shafique on guitars and Gumby on drums the band of four is something to look out for and with their latest release which is a rendition of a Nusrat Fateh Ali Khan's Makki Madni we for one are completely hooked to their latest offering.
Beginning on a soothing tone, it is Sherry's voice which makes you close your eyes and completely get lost in the feel of the whole thing. The brilliant background music compliments the wordings. Also the truth of the matter is that the kind of emotions which Sherry emotes through his voice is enough to draw you towards Makki Madni.
Read : He was very good at comedy," Rahat on Nusrat Fateh Ali Khan
Now having heard the original one by Nusrat Fateh Ali Khan, of course there is no comparison as he was a legend but nonetheless the effort by the band is not a wasted one as they do succeed in making Makki Madni their own which the younger generation might be attracted towards.
But either young or old we feel that Chand Tara Orchestra defiantly are worth tuning in to as Makki Madni is on our repeat mode for the day and have left us anticipating their future music as well.