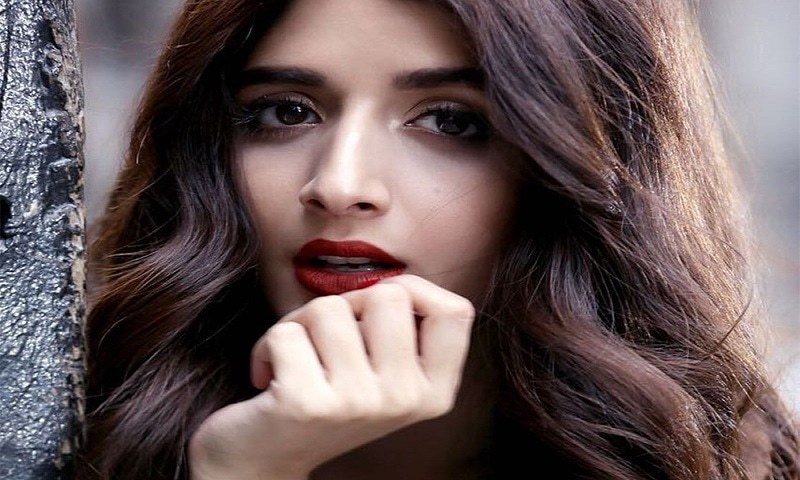 Read the star girl's best memories, experiences and so much more right from the sets of JPNA 2 and Aangan
Mawra Hocane, a name that needs no introduction. The girl has stolen million of hearts and continues to do so with her bubbly persona and vivacious nature. She's young, she's beautiful, she's vibrant and she has accomplished just so much in such a young age, that others take years to do so. With a successful Bollywood debut to her credit, a drama serial that raised million of social issues and now, two major projects up her sleeve along with her impending Law degree, Mawra Hocane is on an accomplishment spree.
But we reached out to her for an exclusive heart to heart conversation about her upcoming film Jawani Phir Nahi Ani 2, her period drama Aangan and her university exams, all of which the younger Hocane is successfully juggling.
So, here goes,
Talking to Mawra, our first question had to be about JPNA 2 and her role in it. Considering the first part of the franchise was an out and out boys' film, why did Mawra choose Jawani Phir Nahi Ani 2 as her debut film in Pakistan.
"Honestly I knew it'd be so much fun and I wanted to do something light where the entire burden wasn't on my shoulders for a change. Jawani Phir Nahi Ani 2 will be a full on entertainer and that's the purpose of a movie. It doesn't matter if it's a "boys film" as you put it, we all love watching them don't we and also I have full faith in Nadeem," confessed Mawra.
Adding more about her overall experience, shooting for the film, Mawra described it as absolutely exhilarating! "It might be hard to believe but we were all like a big happy family on set and had a wonderful time shooting in Istanbul as well as in Dubai," said the Sanam Teri Kasam star.
Recalling her times on the sets of her debut film, Mawra Hocane mentioned how she missed shooting for the songs of the films. "One cannot ask for a better co-star and dance partner than Fahad Mustafa, we had an absolutely great time shooting together."
Steering the conversation towards Aangan, we had to ask how it had been for Mawra working in a period drama. She recalls it as being tough but rewarding at the same time. "It was tough because every little detail matters when you're playing a character which belongs to a different era. From their clothes to their hair to even their body language; so naturally Aangan too required a lot of effort and research. And rewarding because I do believe with all my heart that it's my best work yet. I thoroughly enjoyed playing Alia and really look forward to sharing her journey with all of you."
Did Mawra had to work on her physical appearance or styling for the drama?
"As I said, every little detail matters in a period project. I had a great team working with me on creating the look. Similarly, our director Ehtisham bhai prepared us. He was always there to guide us and make sure we got the accent or the body language right. And my makeup artist Baber & stylist Rubab have both done an epic job," shared Mawra.
On a parting note, we had to question the young starlet about her time management skills. How does Mawra manage her studies, her social appearances, her acting projects with the same exuberance and zest that's unique to Mawra?
"That's because I love my work! And when you love your job, you make every effort to balance all aspects of it along with your other commitments. But I won't lie, with my final year it did get extremely hectic. Now I can peacefully sit back & look forward to the results, be it Aangan, JPNA2 or my Law degree & this feeling is worth all the mad schedules."
Jawani Phir Nahi Ani 2 is slated for release this Eid ul Azha, while Aangan is yet to have its on air date announced. And while we wait for these amazing projects, we're wishing Mawra Hocane, all the very best for her furture.