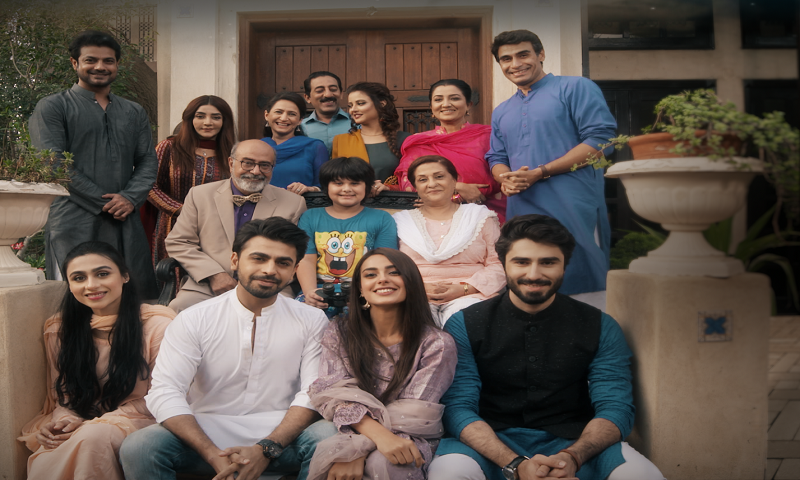 And so our favorite drama came to an end yesterday. What a wonderful Eidi given to all of us by Hum TV. The mega episode of Suno Chanda was amazing with a capital A. Arsal and Jiya got married amongst all the festivities. Having seen the drama from the first episode, it was like a member of our own family was getting married, because believe us, the joy and happiness was real. Over the course of the 30 days of Ramzan, Suno Chanda and each of its family members, be it Bi Jaan or DJ, Arbela or Shanno, we had formed a special sort of a bond with just about everybody.
Aehsun Talish directed a masterpiece. Even though Suno Chanda wasn't a serious drama, it was superb with the perfect blend of emotions and the actors delivering fine performances as suited to their characters. Farhan Saeed and Iqra Aziz were amazing, their chemistry setting the screens on fire. Nadia Afghan as Shanno and Adnan Shah Tipu as the pathan phupa Jalal, were simply outstanding. We're certainly going to miss Phupa Ji and Shanno more than anyone for their performances in Suno Chanda.
Suno Chanda; a drama you better not miss!
Saima Chaudhry wrote a beautiful tale of love and emotions and made us fall in love with each and everybody in the drama. The subtle romance between Bi Jaan and Agha Jaan, the sizzling chemistry between Iqra Aziz and Farhan Saeed. Everything was just beautiful.
We'd like to specially mention the melodious OST of this favorite of ours. Farhan Saeed's vocals, Aeshun Talish's lyrics and Naveed Naushad's composition, Suno Chanda's OST is a complete winner, just like the drama itself.
With the drama now over, we'll obviously miss each and everything about Suno Chanda and here's wishing there's another drama soon like this one to make our weeks happening and let us smile with sheer joy of what we see on screen.