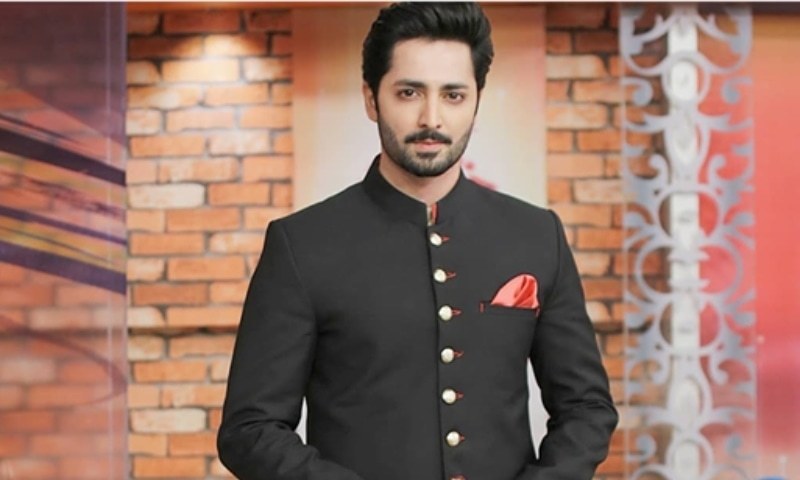 With Eid about to end today, we are back to looking out for new plays which will be hitting our TV screens soon, and one such play which we have been looking forward to watching is the Danish Taimoor and Ushna Shah starrer Ru Baru Tha Ishq whose teasers have just come out and by the looks of them, the drama will perhaps join our must watch list soon.
Director Furqan Khan makes each scene look larger than life but what is more is that he has the unique ability to make each of his actors stand out with their brilliant performance which can be clearly seen even in the few minutes of the teasers that we have seen so far.
Read : Ushna Shah pairs up with Danish Taimoor for her next
With us having spoken to Ushna Shah, Sanam Chaudhry and Ali Abbas during the time that they were shooting for this drama, once it has all come together it does indeed look quite pleasing as Danish plays a character who is about to marry Salwa played by Ushna but something goes wrong and the duo are not allowed to be together anymore.
With Sanam playing Danish's best friend, the teasers show that she is in love with him but he doesn't share the feelings which makes her commit suicide from what we have gathered so far. Will Danish then be held responsible for it and where will things stand between him and Salwa is what makes us want to watch the play.
If we talk about the actors then all are impressive but the main attraction is Danish Taimoor who with his presence can light up any screen and he is a typical hero who also looks the part physically as well. Ru Baru Tha Ishq airs from 22nd June only on Geo TV, so stay tuned while we bring you its review .