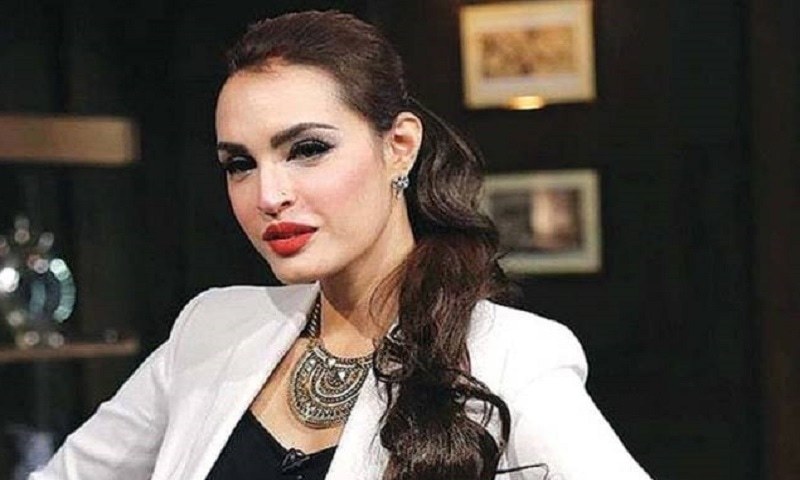 It seems people have a lot of spare time on their hands on Eid. With nothing to do, these "farigh" people choose to spend their time hunting out for everything and anything they can comment on to let go of their frustration and disturb the peaceful life of others.
One such incident occured when model/actress/salon owner Nadia Hussain uploaded a picture of her children on her Instagram.
A follower of Nadia commented (which has now been deleted) on this post, calling her children 'melay'. And this particular word ignited the fire in Nadia bringing out the fiery mom in her to protect her kids from internet trolls. The super model hurled out all abuses she could think of and schooled the follower on daring to call her or anybody else's children by such harsh words.

Nadia Hussain Exposes Scammer Tricking Girls Using Her Name
Although Nadia's comment divided what her followers felt about her, the supermodel without caring for the world, took to her social media to clear her stance on why she choose to speak such harsh words.
Nadia also added how the choice of her words was to give the trolls a taste of their own medicine. Perhaps the model is very correct in using such words and hurling abuses at people who think of her emotions as a public property as well. Whatever Nadia did was expected of a mom who loved her children and would never take people calling them names without being called for.
Trolls take extreme liberties considering it their right to speak whatever they desire, perhaps once in a while its good to get down to their level and teach them a good lesson. Kudos to this fiery mom for doing what she felt was right.