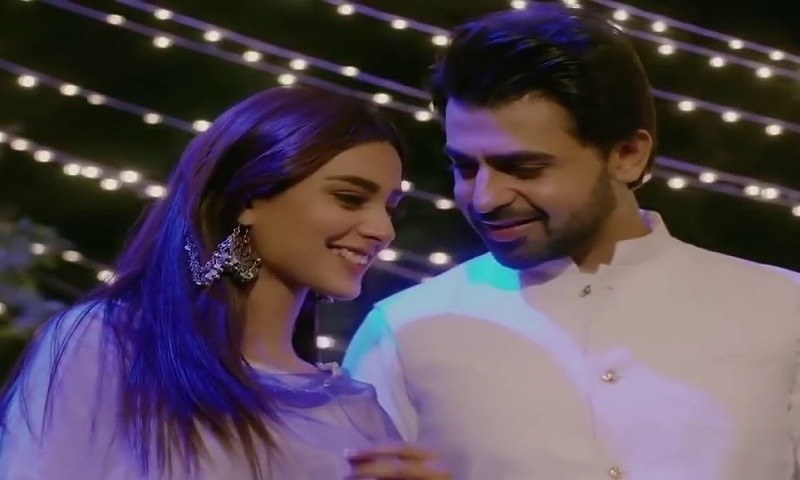 Suno Chanda, the drama that won millions of hearts this Ramzan with its beautiful story and excellent execution. Starring Iqra Aziz and Farhan Saeed in the lead, Suno Chanda was based on a script written by Saima Akram Chaudhry and was directed by Aehsun Talish for Hum TV. The drama, a Ramzan special, clicked instantly with the audience and became an instant hit.
Suno Chanda revolved around the story of Arsal and Ajiya, two cousins, forced into nikkah by their dying grandfather. Arsal and Jiya (short for Ajiya) hated each others guts and planned to end the nikkah as best as they could. Amidst a lot of fights, planning and the two famolies stopping talking to each other, Arsal and Jiya fell in love. And how the duo brought themselves and their families together, was where the audience fell in love.
Now, with the last episode having ended on Eid day 01, fans of Suno Chanda, cannot wait to have more from their favorite drama. While Farhan Saeed recently shared a picture on his Instagram asking if it was happy ending or if there was more to the drama, we got intrigued and reached out to sources.
And here is some news. According to Aehsun Talish, director Suno Chanda, there might just be a season 2. "Farhan and I will definitely work on a season 2, provided we get a good script," shared the director. "We do not want to ruin the idea of the entire drama with a poorly done sequel and therefore everything will depend upon a quality script," he further added.
Suno Chanda; a tale of love, romance, emotions and a happy ending!
And so, here you have it. Your favorite drama could be having a sequel very soon, depending upon a good script. So let us know if you're excited for it, because we sure are!