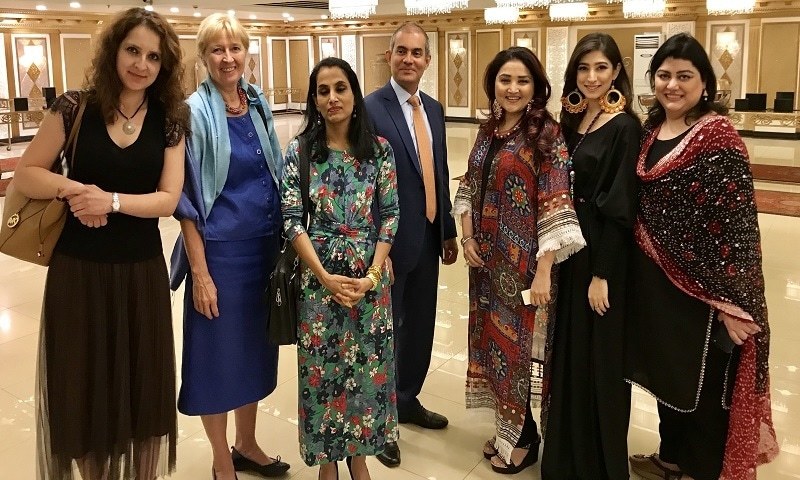 Presenting, "The Craft Stories" FnkAsia has partnered with UNHCR to make lives better for refugees living in Pakistan

Often, there comes a time, when one becomes more focused about the greater good in life than one's own benefit and this is exactly when major decisions are taken that impact the well being of the society on the whole and give someone immense inner peace.
Keeping this thought and the spirit of humanity alive through its brand always, FnkAsia has now partnered with UNHCR to ensure lives and living standards of refugees in Pakistan are bettered to an acceptable extent. In honor of World Refugee Day, a statement of cooperation was signed by FnkAsia and UNHCR Pakistan on 20th June 2018 to promote refugee artisans through their crafts. These opportunities provided to the refugees under the collaboration will help the individuals meet their basic needs and gain access to knowledge, skills and services and in turn enhance their financial, social and human capacities.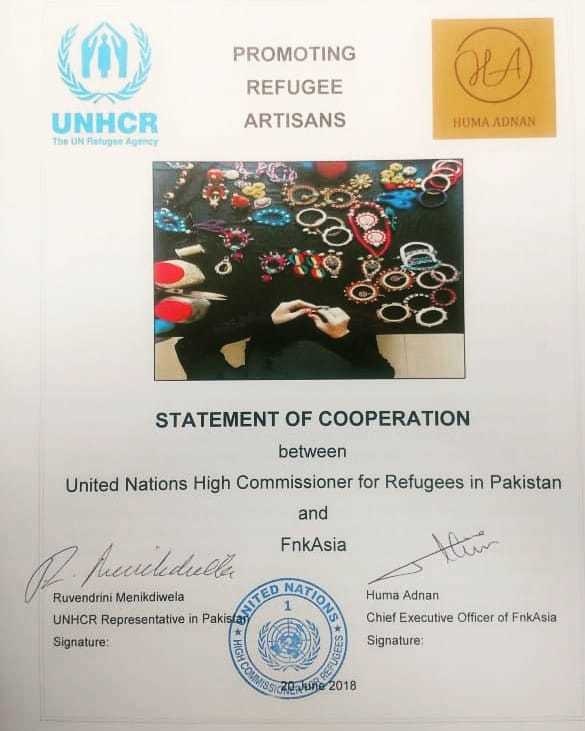 Huma Adnan, owner FnkAsia, will now be helping refugees from Sudan, Yemen, Afghanistan, Burma and also Uzbekistan, living in Karachi by providing them skills training to promote their products with an aim to create livelihood opportunities for their families and enhancing their standards of living.
UNHCR Pakistan and Huma Adnan's brand FnkAsia will identify the target refugee population to work under the supervision and guidance of Huma Adnan for the preparation of clothing and jewellery which FnkAsia will then showcase on different platforms.
According to Huma Adnan, "We as fashion influencers have the potential to start new economic cycles. My brand utilizes indigenous crafts from different parts of the world. Hence I became excited and took the challenge to polish their craft and train their business acumen."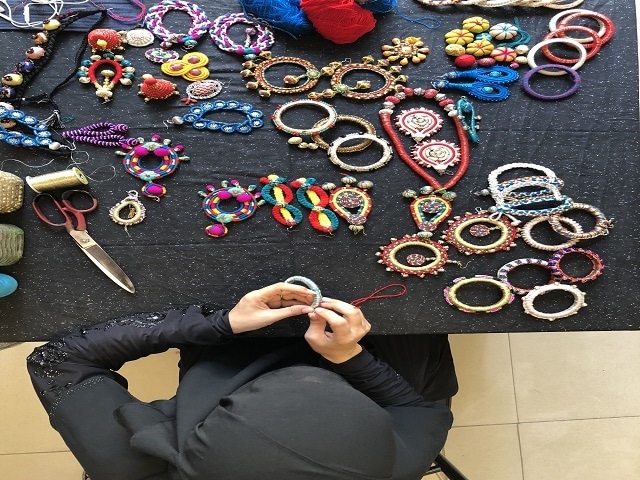 Huma also believes, "The refugee crisis is a humanitarian one. These people lost everything except their courage to move forward. it is our job to recognize them as productive members of the society rather than burdens."
With the initiative UNHCR Pakistan and FnkAsia are committed to making the lives of refugees selected for this programme and their families better during their stay in Pakistan. The collaborative collection, "The Craft Stories" will be soon available online with each of its piece carefully handcrafted and made with immense love and care.