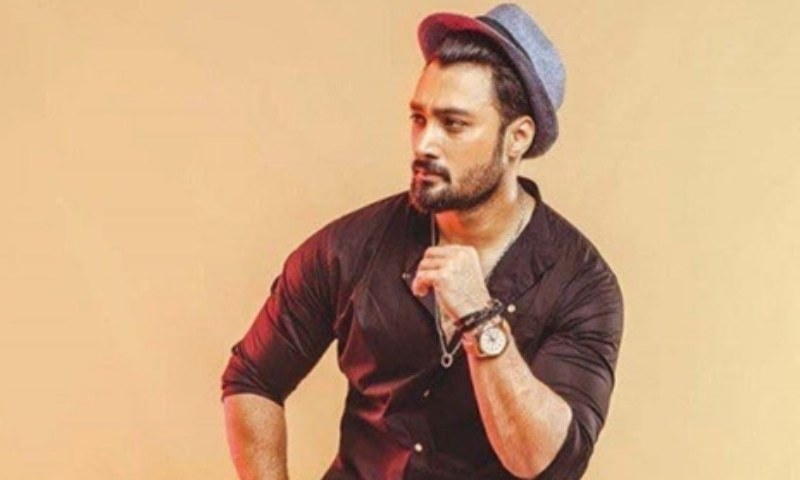 With such strong emotions in his voice Umair does complete justice to this rock styled love track.

It was a while a go when we got a chance to chat with Umair Jaswal about his latest album which is self titled and contains tracks he had composed ten years back as well as latest piece of work. And for now, his first track Na Rahoon is out and with the quality music we've heard in this particular song, we are now actually looking forward to hearing more from Jaswal as he created a perfect blend of rock and emotions, all rolled into one with Na Rahoon.
With lyrics and composition done by Umair Jaswal himself, the song begins on a very good note and Jaswal's voice flows strongly, brimming with emotions. And this is exactly what draws you into the song. The video features Hira Tareen and not only does she look gorgeous, her presence brings along a vibrancy to the song.
Read : Its about time we began to put forth original content' says Umair Jaswal on his new solo album
Now another thing which works in favor of Na Rahoon is the rock element attached to it, as it is very subtle and makes the blend beautiful. With us also liking the sound of the solo guitar played in the middle we are so happy to see original tracks being made and feel they need to be appreciated as well.
With the video directed by Yasir Jaswal, he is a natural story teller as it has been shot in such an artistic manner that along with listening to the song it is a delight visually as well.
So with us left impressed with Na Rahoon we are putting this on a repeat mode and look forward to hearing more tracks from Umair's album very soon!
---
All reviews published on HIP are subject to author's discretion.