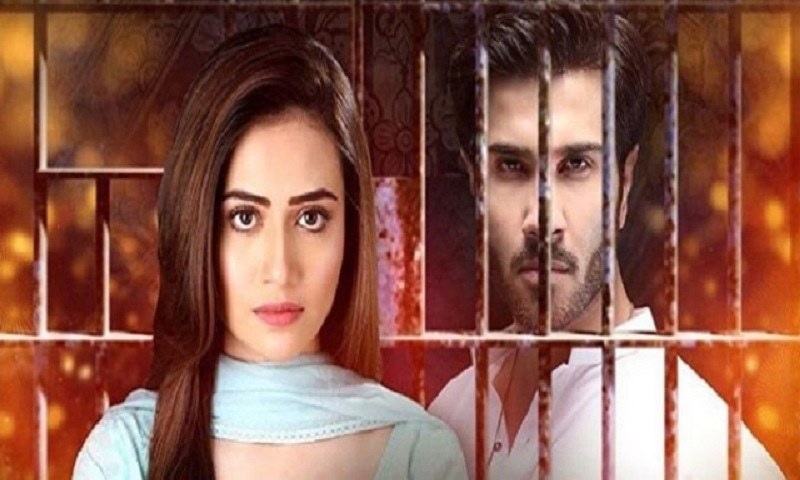 And so, the much anticipated episode of Khaani, aired yesterday. And as expected, it absolutely broke her heart. So much so that, we had tears in our eyes. For this episode, we have to give it to Saman Ansari as Sitara Mir. The helpless mom, the broken wife and the ungracious social activist. This episode was where Sitara realized how she had been wrong her entire life and yet it was already too late.
Mir Shah took his life. He chose to join his son earlier by killing himself. What an antithesis to the character of power Mir Shah was. The episode actually showed how every high has a downfall, har urooj ko zawaal hai, the undefeatable Mir Shah was left helpless when it came to his own son, his own reputation. Millions of time he had bailed himself out, but when the Lord's rope tightened around his neck, he turned out to be a coward and chose a cowardly way to end his life, leaving Sitara, in a mess to handle everything.
Khaani Episode 29 Review: You shall reap what you sowed!
However, the way Sitara was shown begging Sonya, it seems, there might just be something different for Hadi. Perhaps the Khans will have a change of heart because like the Mirs, they aren't cold blooded. Also they have brought their family up on principles and therefore perhaps, a mother's plea will melt their hearts. However, whatever the case, the last episode of Khaani, is definitely not to be missed at all.
Asma Nabeel has woven a wonderful tale. This story brought together so many elements under one title, love, forgiveness, power, fright born with power, its misuse, the issues of parenting, the justice system of the country and the believe in Allah and His plans. 7th Sky Entertainment brought about a masterpiece with Khaani, a drama never seen before. Khaani has been not only a medium of entertainment but its served as a social awakening call for a number of issues. Hats off to Abdullah Kadwani and Asad Qureshi for their vision and for giving space to a venture like Khaani to breath freely.
Khaani, without a doubt has been Feroze Khan's best to date. The character of Hadi and his transformations, couldn't have been done better by any actor than Feroze Khan. There had to be someone with a bad boy aura and Feroze nailed the look. However, his metamorphosis in the end and the helpless Hadi seen in the last few episodes, has been amazing. Feroze Khan has melted hearts for Hadi, gaining sympathy from the masses for a fictional character. Mir Hadi is undoubtedly Khan's best character to date.
And so ending on a sad note, we're eagerly looking forward to next week's episode where we will actually find out if Khaani is granting Hadi's last wish of meeting him before he is hung. And what will happen when she confronts him for the last time? Don't forget to watch the last episode of Khaani, next Monday, on Geo Entertainment at 8pm.