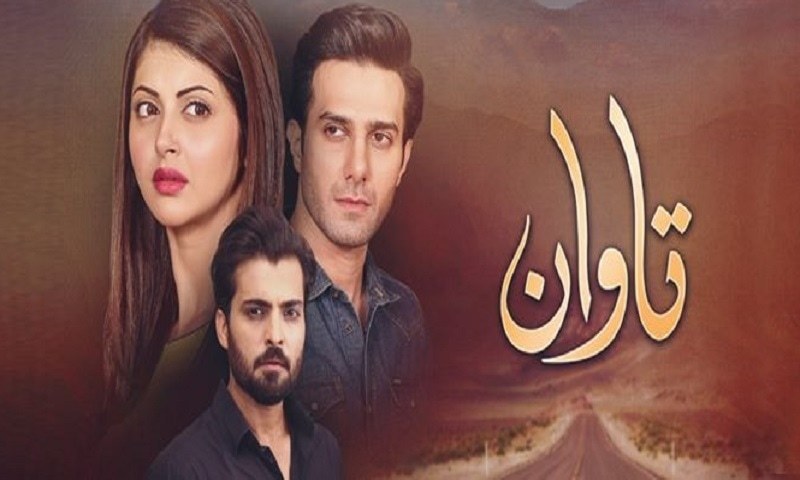 It's going to be interesting to watch the turn of events that will change the drama from romance to thriller
HUM TV is known for its intense dramas with plots that have twists one cannot expect. This time again the production is living up to its reputation and we are sure about it after watching the trailers of Tawaan, which is going to be on-air soon.
Starring Asad Siddiqui, Momal Khalid, Emmad Irfani and Hina Altaf, Tawaan starts off as an everyday romantic drama with two couples in love with each other. We are already impressed with the on-screen chemistry of Hina and Emmad; while the strong-headed character of Momal and unpredictability of Asad is also noticeable already.
The first three teasers continue the notion and one feels as if it's Hina and Emaad who are the real lovebirds while Asad and Momal are sharing a somewhat stressful relationship. However, the last trailer has left us intrigued as we are assuming the story to take a huge turn in its later stages.
It is going to be interesting to watch the turn of events that will change the course of the drama from a pure romantic one to an intense thriller. We bet it's going to be a refreshing change to watch this story amidst the everyday love stories.
Hina Altaf Khan and Emad Irfani Pair Up For Hum TV's Next!
While the story seems to be captivating as said earlier, the cinematography and direction is another aspect that is prominent in the promo itself. Although we hold our detailed comments on the matter till the drama is launched, the little that we have seen seems promising enough to add Tawaan in our watch-list.