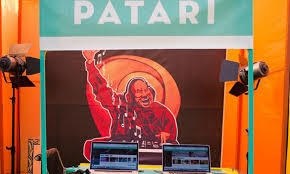 In recent turns of events, six members of the Patari core team have come forward and resigned from their positions

Earlier this year in April, two females took to Twitter and accused Founder and CEO of Patari Khalid Bajwa of sexual misconduct. Immediately after the tweets went viral, the company stepped forward in support of the victims and Khalid Bajwa stepped down from his post.
Khalid Bajwa, CEO Patari, Steps Down Following Harassment Accusations
However, in recent – what looks to be twist and turns of events – six members of the Patari core team have come forward with their reservations on the company's approach towards the matter and resigned from their respective posts. The members – who have written a detailed letter along with their resignation – include acting CEO Ahmer Naqvi, Mahwish Bhatti, Aiman Farhan, Fariha Awan, Shahan Shahid and Sarah Fatima.
In a statement issued on social media, Ahmer Naqvi informed that the reason behind resignations of these members was the very fact that Khalid Bajwa – regardless of an ongoing investigation against him – was fully operative as the CEO of the company; additionally, the values and culture that the company had once envisioned seemed to be lost in last three months – following the incident.
A member of the core team Fariha Awan, also took to Twitter and shared her and her team's emotional distress on the matter.
Patari also responded to the circulating news on Twitter and on its official handle @patarimusic denied of Khalid Bajwa's reinstated position as the CEO.
Following the recent event, a twitter hastag #DeletePatari has also started to make rounds on the social media. Regardless of what end result is for this fiasco, one thing is for sure – the Patari has opened up and it does not look good!