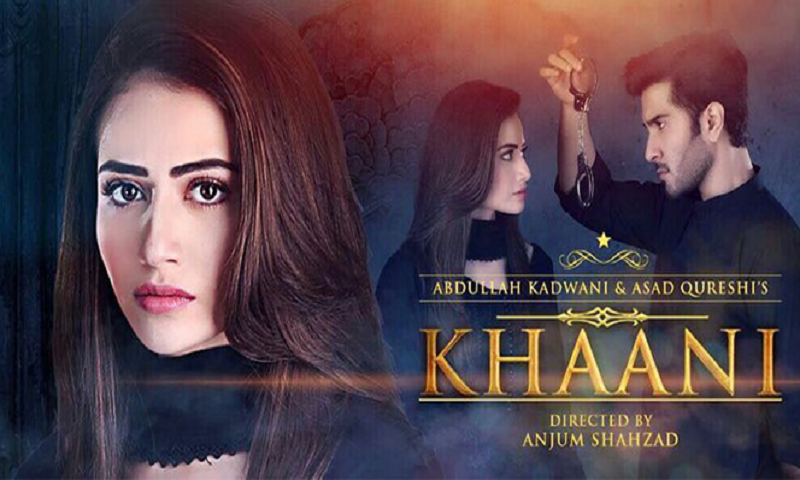 And so, we finally have it. The end of the blockbuster drama serial Khaani. The much trending drama aired its last episode yesterday and where it satisfied us with its conclusion, we will now have a void for our Mondays without Khaani.
The last episode was undoubtedly owned by Saman Ansari and Feroze Khan as Sitara Mir and Mir Hadi respectively.
Amongst so many other things that Khaani taught its viewers, the major learning we take from the drama is how one turns to Allah in times of need. No matter how intoxicated one becomes in power, there always comes a time when they're brought down; and this fall makes you learn what you're actually worth. Sitara Mir had entrusted her only son in the hands of caretakers, valuing worldly gains more than her son. She took care of all his materialistic needs but she failed as a parent and it was the last episode, when death was looming above her son that she realized what she had missed out on.
Saman Ansari as Sitara Mir has been commendable since the beginning of Khaani. The repentance, the helplessness and the loss of a mother was evident on her face. Saman Ansari expressed the grief of a mother about to lose her son with absolute perfection and won our hearts.
Khaani Episode 30 Review: Absolute Heartbreak!
Feroze Khan has been exceptional as Mir Hadi and he delivered the best of his performances in the last episode. The way he begged Khaani for forgiveness, actually depicted Hadi's change of heart and his helpless. How this one proud man was reduced to touching the only woman he tortured, feet, Asma Nabeel truly weaved a tale that had us on the edge of our seats throughout.
One thing that deserves a special mention is how Khaani kept very close to reality. For a drama you'd expect the protagonist to have a change of heart in the last episode but Khaani did not do so. Sanam Khan kept her hatred alive, staying very close to how a human being feels, after all you don't feel pity for the man who killed your brother, no matter how good he becomes. Sana Javed, nailed her expressions in the last few scenes where she forgave Hadi but vowed to never forget what he did. She forgave him but only when she knew this forgiveness would be his punishment for the rest of his life. Credits for Khaani not becoming a fairytale really go to Asma Nabeel as the writer for keeping the story true to life and Anjum Shehzad, the exceptional director who extracted the finest performances to date, from his entire cast.
Hats off to 7th Sky Entertainment, Abdullah Kadwani and Asad Qureshi for bringing across a blockbuster like Khaani to our television screens. This duo, with a foresight, perhaps had an idea about the phenomenal success Khaani would become when they took up the project. Despite all controversial topics it addressed, Khaani, taught us the true meaning of life and gave us a reality check, one, which we all were really in need of.