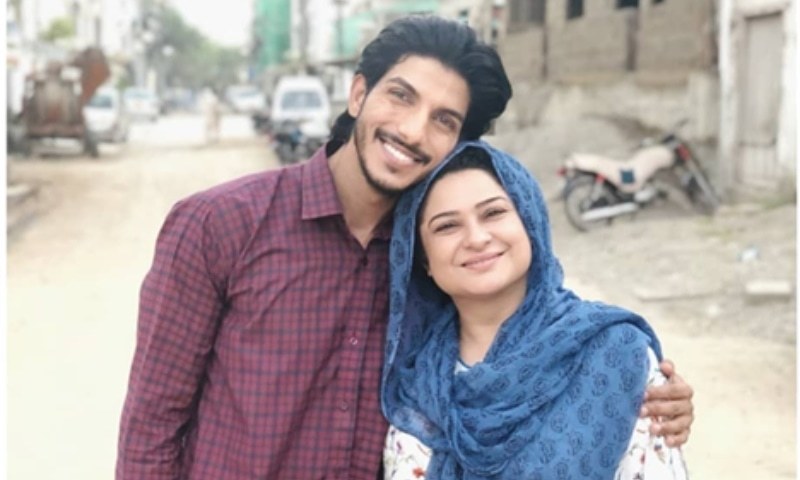 Two episodes down, the drama is very close to reality, with brilliant performances under director Ali Hassan
It is a strong year for the drama industry of Pakistan. Dramas shown on various channels offers a huge range of genres from romantic stories to lighthearted ones. The viewers have a lot to choose from, which is a very good sign as few years back we did not have this luxury. We had to watch the run of the mill stories all the time. Although along with achieving high ratings one also has to focus on highlighting all that is happening in the society and that is where the recently begun Meri Guriya comes in. It focuses on little girls being raped and murdered - a reality which is sadly gripping our country at the moment especially after the Zainab case came to the surface.
Written by Radain Shah and produced by Big Bang Entertainment, the drama is just two episodes old but has gained all our attention due to a brilliantly executed story line which shows the mindset of our society as well as of a person called Dabeer, played to perfection by Mohsin Abbas Haider, who seems very docile but in private is a man no one would want to ever come near!
Read : Sonya Hussyn's next to be another eye opener project with Big Bang Entertainment
Now why do we say this? Well read along to find out.
The drama opens with story of an innocent girl; Arfa, who is found raped and murdered in a deserted area. Meanwhile a wedding event is being held near Arfa's residence. People are shocked to hear the news for a moment but proving that we are a heartless society carries on with the shaadi hungama.
We are soon introduced to Shehnaz (Sania Saeed), a mother of three girls married to Shahmeer (Sajid Hassan) who thinks of his girls as a burden. Shehnaz is determined to educate them but her mother in law demotivates her repeatedly (no surprise there). But the kind of confidence Shehnaz, displays is winning hearts of the audience. Her strong mindset is willing to go to any length to achieve her goal.
Now where we have Shehnaz struggling for her girls on the other side we have Safeena (Sonya Hussyn) who is forced to marry Dabeer but if you are thinking that she is busy crying at her fate then you are mistaken as she is a vibrant personality who tells him on the wedding night that she wants a divorce and he happily agrees!
But one thing we immediately realized after watching promos that there is more to Dabeer that meets the eye and that is what we got to see last night in the closing scene of the second episode as he gave an evil laugh after watching the news where a man had confessed to raping and murdering Arfa, indicating that the police clearly had the wrong guy.
Now what happens in most of the cases where men rape girls is that they have shades to their personality where no one can suspect them of stooping that low as initially we saw Dabeer even crying for Arfa. But how did he manage to carry this crime? Who is his next victim? How will Shehnaz's path cross with Dabeer and what will Safeena do once the truth is out is what we cant wait to see in the coming episodes as this is a story which will show a mother's plight to save her daughter and expose a sick minded man like Dabeer.
Directed by Ali Hassan, he tells stories in a very realistic manner with minimal focus on the clothes and set but rather he puts all his energy on getting his actors to perform well. This is the first time that Mohsin is playing a negative character and hats off to him for taking such a challenge in his career so early on as Asif Raza Mir had played a child assaulter very late in his career in Muqabil but then again to be known as a versatile actor one has to step out of their comfort zone and experiment.
With Sania Saeed in the cast , this is a sure shot that the play is going to be meaningful and with a solid purpose attached to it . Sonya Hussyn too has been working in scripts which have dealt with topics needed to be addressed so with interesting episodes having aired so far Meri Guriya is an effort not to be missed every Wednesday night at 8 pm only on ARY Digital .