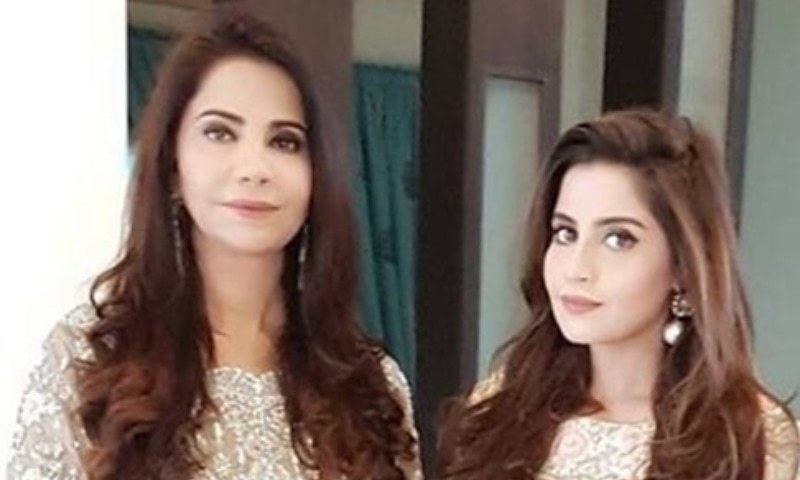 "We are hoping to create the biggest production house in Pakistan and give quality entertainment," says Sana Shahnawaz

Who can forget Mann Mayal which was produced by Samina Humayun Saeed and Sana Shahnawaz under their production house called Next Level Entertainment? Well we for one can't. We fell in love with the turbulent love affair between Hamza Ali Abbasi and Maya Ali, while the duo of Sana and Samina went on to produce many more plays with Khasara being the latest one which is keeping us hooked.
But the reason why we are talking about these two dynamic ladies today is because we have some fantastic news to share with you all as they have ventured with Chairman of IMGC Entertainment Amjad Rasheed to establish a new production house by the name of Epic Entertainment which will produce TV serials, web series and movies!
Pretty exciting we know, while talking about this new venture in a press release Sana said,
"I am super thrilled about this partnership. We are hoping to create the biggest production house in Pakistan and plan to give the audience quality entertainment as well as encourage new talent to come in."
Now so far IMGC has only been distributing movies so with Samina and Sana joining in and going further with web series as well is going to be a treat indeed.
Read : Hamza Ali Abbasi, Sajal Aly and Kubra Khan pair up for Alif
The first project under the new banner will be the highly anticipated drama Alif which has a star studded cast of Hamza Ali Abbasi, Ahsan Khan, Sajal Aly, Kubra Khan, Sadaf Kanwal and Osman Khalid Butt to name a few and will be directed by Haseeb Hassan.
Amjad Rasheed also said that through this new venture they planned to produce Pakistani movies in collaboration with international teams. While speaking on it he said,
"It is a great privilege to work with the most experienced and prestigious team of Samina and Sana. The joint venture will also produce Pakistani movies with international collaborations, locations and with the leading stars of Pakistan."
With us already quite excited to see what Epic Entertainment will bring HIP would like to wish the team all the very best for their new production house which we are sure will prove to be a game changer indeed.