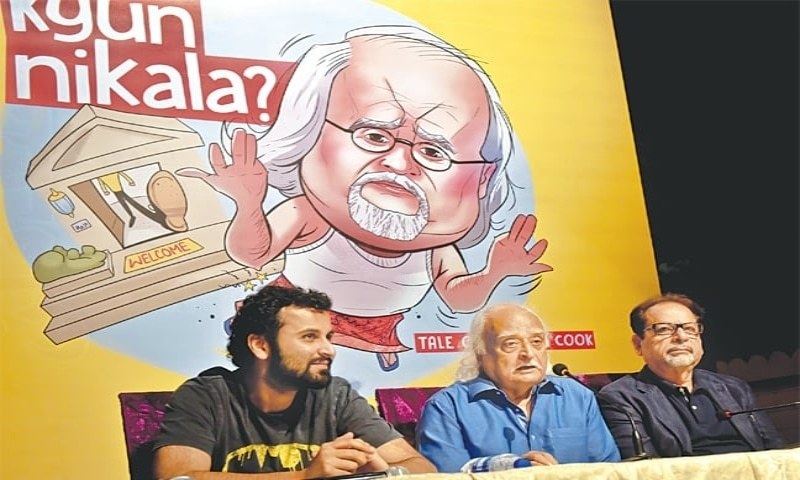 Siachen, Sawa Chauda August are the master pieces delivered by the Veteran actor/writer Anwar Maqsood, whenever he writes we are sure that the play or drama will be a hit. After Sawa Chauda August created waves over the media, we were actually waiting for another one from Maqsood Sahab and here our wait ends as he officially announces Kyun Nikala after almost 3.5 years!
Premiering in Karachi on 13th August night, Kyun Nikala will be taken to Islamabad and Lahore etc, the rehearsals for the play have already begun and we are anticipating a lot!
Sharing about the story of the play along with Ahmed shah - President Arts council and Dawar Mehmood the director of the play in the Press conference, Anwar Maqsood said that it will be based on a Bengali cook who wants to participate in the elections, he also cleared that the name of his play does not anywhere indicates the term used politically but was written way before this became viral. He also said that nothing from the play will be changed even after elections, whatever the result would be, the play will remain the same!
Also Read: enter link description here
Whenever Dawar and Anwar Sahab get along for something like this, it always becomes a hit and we are sure of that. The satire he adds to the script is what makes us all love it and we're expecting Kyun Nikala to be another hit!