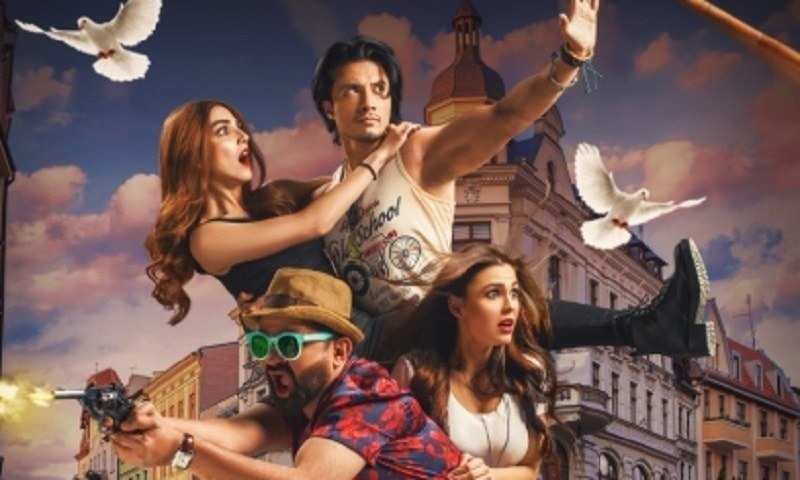 First Pakistani movie to collaborate with one of India's biggest and most respected film studios Yash Raj Films (YRF) for exclusive International theatrical distribution Teefa In Trouble is certainly making headlines everywhere before its official release. Now the reason why we say this is because its lead cast Ali Zafar and Maya Ali just announced how their movie is going to be released in Russia as well making it a first for any local movie to do so!
Pretty exciting news as even Maya couldn't contain her enthusiasm as she wrote,
"Another big achievement for all of us as Teefa in Trouble becomes the first ever Pakistani film to release and premiere in Russia, still a lot more to come yet."
Read : Bollywood's Yash Raj Films will officially distribute Teefa In Trouble in international markets
With the movie all set to premiere in Russia, it seems sky is the limit for this Ahsan Rahim directorial whose trailer suggests a fun movie which the audiences will definitely enjoy. Teefa In Trouble showcases a roller coaster of emotions, some beautiful locations and not to forget the sizzling chemistry between Ali and Maya which we recently saw in their latest song release Chan Ve.
Having spoken in a talk show few moths back related to his character Teefa and the story Ali Zafar shared,
"There is a multitude of chores Teefa does for Butt Sahab but there's this one task that becomes a challenge for him. The film revolves around Teefa's journey as he experiences different emotions while tackling that one challenge."
With a multi-star cast besides Ali and Maya, the movie also features Mehmood Aslam, Javed Sheikh, Fia Khan, Seemi Raheal and others to name a few. Teefa in Trouble is all set to release across Pakistan on the 20th of July and marks Ahsan Rahim's directorial debut as well as Ali Zafar and Maya Ali's debut on the silver screen in Pakistan.
With Teefa In Trouble all set to conquer Russia, HIP would like to wish the entire team all the very best for it.